5 Must-Have Apps for Samsung Galaxy Note 9
Google play store has thousands of thousands of apps, it is the most Known App source for Android users. But what most people forget about, is the fact that they have another App store which makes some really useful applications under their services. Like, free text message app, note taking app, and other android os Apps. Get Samsung Galaxy Note 9 Factory Unlocked Phone
In this review, I'll show you Five 5 best apps for Note 9 that you should test on your Samsung Galaxy Note 9. All of these apps are free, and they're absolutely fantastic full of features. This review made for Samsung Galaxy note 9 users. But if you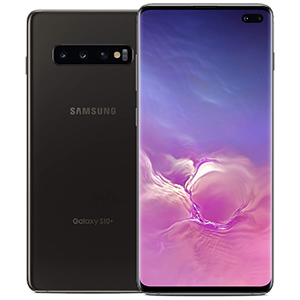 have another Samsung devices, you can follow the steps and check if they'll work on your device as well.
And before diving into the details of the Apps, let's know where we can found them and how. All these Apps are designed for Galaxy devices, so you'll not find them on play store, and most probably they will not be available anywhere except in Galaxy Apps Store. And if you want to get into it, go inside your Samsung device app drawer and search for '' Galaxy Apps Store''. You may be interested in this as well S10 Plus vs Galaxy Note 9.
THE FIRST APP: SOUND ASSISTANT''
Alright, so the first App that I want to talk about: called the ''sound assistant app'' so basically this App allows you to create a floating shortcut for sound adjustment on your smartphone screen So that you can adjust the sound and get access to equalizer easily.
And Of course, when you launch the app, you have the option to enable the floating button right over the App setting. Also, you have the option to choose how long do you want the floating button to stay on your Galaxy note 9 screens before it disappears. You have the 3 seconds Option, and 5 seconds or 15 seconds.
You might be interested in these as well:
If you install the App, Make sure to take a deep look around its whole settings and options. Because there is some other cool stuff to test. Get Samsung Galaxy Note 9 Factory Unlocked Phone
The installing process is quite easy, just head to Galaxy Apps Store on your Samsung smartphone and type sound. It'll bring you the App, Click on it and click install. That's it''
2 ) SAMSUNG MUSIC:
For some reasons, maybe there is a contract between Google and Samsung about that or I don't know, we don't always get this App by default between our Samsung device Apps, and what you get instead is Google Play Music app But honestly, it deserves to be. It fully optimized with Samsung, and you can use it with no bugs or something like that.
So you can install it, and see how amazing this thing is. It has a couple of features you'll really like, such as, albums view which looks very nice. You have the playlists, tracks…
And if when playing a track, there is an effect around the edges of the screen. Those called: the edge lighting. So when something does happen, you get light around the edges of the actual display. This cool effect is only available with a Samsung music application.
Now when you download the application, you do need to go to the settings and you have to make sure that edge lighting is enabled. So you can see this cool effect, which is running surrounding the edges of the screen. other things you can do from there is you can go directly into sound quality and effects and from there, you can enable Dolby Atmos.
You can access your equalizer and all that good stuff. I like the fact that it's built into the actual app, and you can also tap on edit and start to edit individual music tracks right from There delete it or whatever. And of course with this application, you also get a controller in your notifications panel, and you do have a bunch of options you can modify into the settings. But overall, the presentation of this application is really nice, it's very smooth very quick, so I recommend you to download this if you're looking for a good music application.
3 ) EDGE LIGHTING PLUS:
This is a fantastic application! But to understand the edge lighting plus, you need to understand the edge lighting.
The ''Edge lighting'' is already built into your smartphone, we just saw a version of that is in the music application that was surrounding the edges of the screen with a light. What you have to do, is go to the settings. If you don't know what I'm talking about, go into display => and then go into the edge screen at the bottom there on your Galaxy Note 9 you have the edge lighting option.
So basically what this allows you to do, is when you get a text message, notifications or a call, it lights the edges of your screen. That light is customizable, so you can pick a style and also pick what app you'll get notified for. Get Samsung Galaxy Note 9 Factory Unlocked Phone
So, by default, you only have a bunch of options, and when you download ''edge lighting plus'' you get access to even more application. So that's what happens when I get a notification, I can change the color of it if I want, and I can go to a red color or whatever. I can change the transparency and the effect as well.
But when you download that ''edge lighting plus'' application, it'll give you even more options. Like the boomerang option, the fluid option and the galaxy option, which is pretty cool. And of course, the loop option, as well as the celebrate option. And you can just select the desired options and click apply, and it'll be applied across the board.
Now remember, when you do launch the edge lighting application separately, and you make a modification, it's going to override whatever you have done in the actual settings. And you can Cancel that in the in the settings if you want too. So edge lighting plus is an add-on to the edge lighting that's already built into your phone
And again, if you want to install this App, just go to the Samsung store, write ''edge lighting plus'' in the search bar and click on search. And in the search result look for the edge lighting plus application, tap on it click download and install.
4 ) VOICE RECORDER:
This voice recorder has a couple of different modes. The standard mode, which it just uses a standard microphone to record your voice, and the interview mode, which uses the two microphones of your Galaxy Note 9. So when you put it on the table, one side of the microphone records the person sitting on next you, and the other microphone records your voice.
It also features an interview style recorder as well, and you also get a nice little interface in which you can save your recordings.
Back the standard recording, you'll find a really useful feature, which is ''speech to text recognition''. So this is actually going to convert what you speak into words, which is absolutely fantastic. And the whole thing does get saved with the voice and the text.
The App allows you to create categories and categorize everything, and you have some preset categories that come with it.
In settings, you got a couple of options to change the quality of the actual recording, record audio and stereo as well. Get Samsung Galaxy Note 9 Factory Unlocked Phone
Alright'', so that's the ''voice recorder'' it's free and it's a fantastic recorder, and again if you want to test it, go to the galaxy apps store and just search for ''voice recorder'', and it's going to come right up on the first five search results.
The final application: called the ''Car Mode'' again you can find it into the galaxy apps store by simply searching for car mode, and it's going to come right up. This is an application that you will be using when you're driving your car, so after reading the terms and agree to all of them. Click Next! And then it's to ask you to scan for devices and connect to your car via Bluetooth with this application. Just keep clicking next, and give all the required permissions to it, so it can fully utilize the app.
So anyway, the voice services you're going to make sure all that is allowed as well. Click agree and that's the car application. You've got access to your phone, you could access your google play music, so you can play music right from there if you so want. And then you also have the message location, ''find my car'' so if you do park your car on new parking, it saves the location so you can come back and find your car if you kind of lose it if you are parked in a busy city.
you've got a bunch of settings; like do not disturb, wake up command, my places one thing I do like is if you go to the display, you can go to the widget screens and you can rearrange all the widgets from there.
and you can actually change the navigation bar position as well, so assuming that your phone is in it's going to be in landscape orientation, if you have an important orientation like this, then the navigation buttons are at the bottom. But if you have it in landscape orientation, you can have it left or right based on your car.
You also have a quick call decline message, that you can enable from there you can change that message as you desire. Ok so all these things are very useful, and there is so much more. So make sure to give it a try. Get Samsung Galaxy Note 9 Factory Unlocked Phone
SHOP>> Organic Produce Delivered To Your Door From Our Trusted Partners!