We're all agree, that the Huawei Mate 20 Pro is one of the top three powerful Android smartphone from last year, if it's not the best of all, with its 7 nanometer production process, Kirin 980 chip and so much more powerful features. But at the release of this Samsung's new flagship (Galaxy S10 Plus), we can no longer say that. At least till we did some tests and comparison, to see which one is the winner.
And as for design goes, these two devices are absolute beasts you got the 6.4 inch s10 plus vs. the 6.3.9 inch Mate 20 Pro. They are definitely a handful and a half.
You might be interested in these as well:
WEIGH AND RESISTANCE:
In terms of weigh, there's not much in both. There is 175 grams versus 189 grams for the Mate 20 Pro. And they're both constructed from glass, although, Samsung does also offer the option of a ceramic model, which should be even more rugged for people who like sturdy machines.
The S10 Plus spots the latest version of Gorilla Glass 6, and it definitely seems a little bit Hardier in terms of resistant scratches. But the good news is that both, Huawei Mate 20 Pro and Galaxy S10 Pro are ip68 water and dust resistant.
An another design tip, you do get a 3.5 millimeter headphone jack on the s10 plus, but not so much on Huawei's handset, you'll need to use a dongle if you still using that ordinary headphones.
COLOR OPTIONS FOR HUAWEI MATE 20 PRO VS GALAXY S10 PLUS:
As for color options, you get a variety on both. Although, of course the mate 20 Pro. Does offer this sexy gradient back, which is made up of textured diagonal lines that feel smooth to the touch, but in fact offer more grip and less fingerprints, and three more colors.
And the same for Samsung, it offers four different colors, which are made up from premium materials.
SCREEN DESPLAY:
The Mate 20 pro, has a fairly sizable notch at the center of the top up. But Samsung's display reduces that selfie camera to an elongated punch hole, so almost the entire front of the phone is basically just screen.
Both Huawei's LED panel, and Samsung's AMOLED screen are well suited to movies packing. A typical stretched aspect ratio, and QHD+ resolution for super crisp visuals. Color reproduction is suitably dynamic, and can be skilled on any of the smartphone.
However, while the Mate 20 pro offers full edge to your stream and support from the likes and Netflix, Samsung's Galaxy S 10 plus goes one step further with the manufacturers on its HDR1+ tech, which can scale the brightness to much in the visuals and produce a full range of colors at all times for impressively realistic movies.
And while both handsets featured an in display fingerprint sensor, the s10 plus has a more advanced Ultrasonic tech, which can properly read every Ridge on your finger. And this makes it super reliable, even when your fingers are wet or greasy.
Though, the Mate 20 Pro's proper 3D facial recognition, thanks to its depth sensing camera, is more accurate and secure but not faster, than Samsung's simple 2d facial recognition.
SOFTWARE AND OPERATING SYSTEM:
And in terms of software, both phones, the S10 Plus, and the Mate 20P has the latest Android Pei, but in very different interfaces. That's because, the Mate 20 Pro rocks were always on emotion UI overlay.
While, the galaxy S10 plus uses Samsung's 1 UI. These overlays change the general look and feel of the phones, and offer a variety of extra features.
The one-handed mode is now available on both, gesture shortcuts to things quite a bit easier. And a digital wellbeing to help for not wasting too much time on your handset.
Samsung the connectivity war, thanks to its full support for Wi-Fi 6 onboard, and if can be patient until summer 2019, you'll be able to grab a 5G variant.
And there are also some other useful stuff, like health tracking resources and so on.. That we might cover in the coming articles.
PERFORMANCE AND SYSTEM CHIPSETS:
While the Mate 20P put the manufacturers in a zip file on Kirin 980 chipset, Samsung has placed its Exynos 9820 platform into the S10 Plus.
The good news is that both are among the Top three powerful chipsets in the market right now.
The Galaxy S10 Plus comes with the 8GB of RAM version, and the 12GB will take you directly to the ceramic version, which is honestly insane.
And the Mate 20 Pro, has 6GB to 8GB RAM. But thanks to its excellent GPU turbo feature, it can tear through games without any problem. We didn't test the S10 Plus on games yet, but we expected it to be good as well. it shouldn't show any signs of slowdown or something like that.
And as the battery capacity and endurance was pretty much a tie for a respective amount of the users, the Mate 20P offers a mighty 4200 mAh, and Galaxy S10 Plus has 4100 mAh. Both phones support the fast wireless charging, and the power share feature as well.
STORAGE COMPARISON:
The S10 Plus comes 128GBs as the standard level, but you Upgrade to 512BGs or even one TB if you want to really break the bank, And the Mate 20 Pro is from 128GBs to 256GBs of internal storage.
Another thing that forces me to praise Samsung, is that on S10 Plus, you can use the standard micro SD card if you want to expand up your handset storage, while on the Huawei's phone, you have to use their standard memory card instead. And I found that to be inflexible, because we don't use the SD card only for expanding our phones memory.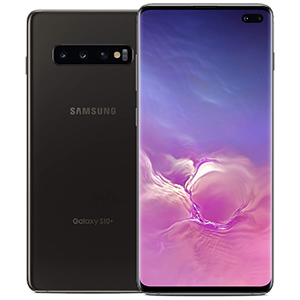 CAMERAS AND SHOOTING:
Both phones have the same number of cameras on the back for a super flexible shooting experience phones, rocking ultra wide-angle shooter, as well as a telephoto snapper to bolster that primary lens.
However, they are very different in terms of specs. Because, the S10 Plus has 12MP and f/1.5-2.4 on the primary, 16MP and f/2.2 for Ultra-Wide and 12MP f/2.4 for Telephoto camera.
While, the Mate 20P has 40MP f/1.8 on its primary camera, 20MP and f/2.2 for Ultra-Wide and 8MP f/2.4 for Telephoto camera. And the overall experience is basically the same, with the option to quickly swap between the three lenses to suit your shot.
You get smart Scene Recognition with both handsets, which tweets the look of your photo. Dependent on the subject matter for low-light shots, the mate 20 Pro has a dedicated night mode, which can capture great-looking long exposure snaps. And there's no such mode on the s10 plus, although, Samsung's dual aperture setup, allows you to widen the primary lens's aperture to the F/1.5 when needed to suck in extra light for a brighter shot.
VIDEOS RECORDING QUALITY:
You can shoot up to 4k resolution video with either device. Although, only the S10 plus can record Ultra HD footage with a 60 frames per second finish. And with S10 Plus you get a fresh HDR mode for videos, something that Mate 20 Pro has missed out. You can even shoot in Samsung's own dynamic HDR10+ formats.
SELFIE CAMS:
And the parameters of the front facing cameras are 24MP f/2.0 on the Mate 20P, while the S10 Plus's selfie cam is 10MP f/2.0.
While the S10 supports a secondary depth sensor, the Mate 20P upgrades this to a proper full-on 3D depth sensor, handy for that 3D facial recognition. Both devices could shoot a portrait selfie, with solid results.
You Can compare the prices as well. By checking the following links:
<<Samsung Galaxy S10 Plus Price>>  VS  <<Huawei Mate Pro 20 Price>>
***SEE ALSO:***
CLICK ON THE NEXT BUTTON FOR MORE...!