Pumpkin bread is one of those warming, comforting carbs that I simply cannot resist. Whether it's topped with a glaze, studded with nuts, or plain nekkid, I love it any which way and prefer a thick slice for breakfast with my coffee. This bread is perfectly fluffy and moist without being too wet, has a soft and tender crumb, and is topped with the best brown butter maple glaze that drips down over the top of this well-spiced loaf.
CHECK OUT THESE FOR MORE AMAZING RECIPES:
Ingredients
½ cup butter, softened (I used Land O Lakes)
1 cup dark brown sugar
1 cup canned pumpkin puree (the puree, NOT pumpkin pie filling!)
2 eggs
1 & ½ tsp ground cinnamon
½ tsp ground ginger
¼ tsp ground nutmeg
¼ tsp ground cloves
1 tsp baking powder
1 tsp baking soda
1 tsp salt
1 & ½ cups all-purpose flour
FOR GLAZE:
½ cup (1 stick) butter
1 – 1 & ½ cups powdered sugar (start with one cup and add more if glaze is too runny)
1-2 Tbsp maple syrup
¼ cup milk, optional if glaze is too thick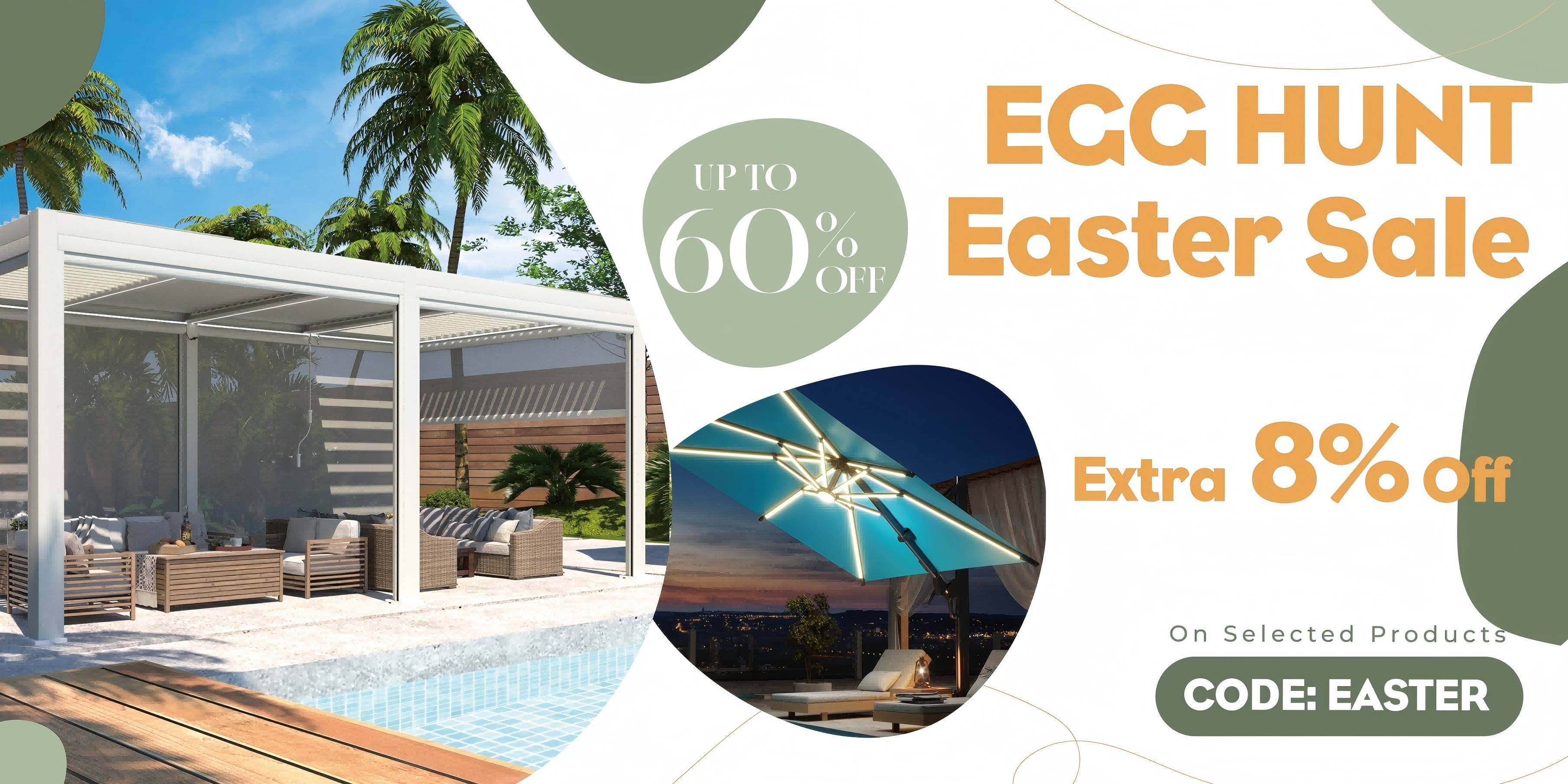 Join Our Email List For The Latest Updates!
No Spam Guaranteed
Free Shipping on all Erommy Outdoor Orders!
Shop Best-Selling Erommy Hardtop Gazebos!
Shop Backyard Patio Heaters at Erommy Outdoors
Ketchen Gadgets WE RECOMMEND:
Instructions
1 ) Preheat oven to 350 degrees F. Liberally grease a 9″ loaf pan with cooking spray and set aside.
2 ) Meanwhile, in a bowl combine all of the above bread ingredients and beat at medium speed with a handheld mixer, scraping down the sides of the bowl, until well-mixed.
3 ) Pour the bread mixture into the prepared pan. Bake for approx. 40-50 minutes or until a toothpick inserted near the center comes out mostly clean or with a couple moist crumbs (not wet). Cool for about 15 minutes, then very gently remove from pan and transfer to a wire rack to cool completely.
4 ) While bread cools, make your glaze: in a small saucepan, heat butter over medium-low heat until melted. Continue cooking, watching butter carefully, until it sizzles and begins to turn amber in color, about 4-5 minutes. Do not overcook because it can quickly burn! When butter looks caramel-colored and smells kind of nutty, it's done. Remove butter from heat and cool completely. Then stir in the powdered sugar and maple syrup until a soft glaze has formed.
5 ) Pour the glaze generously over top of the pumpkin loaf and let it set, about 30 minutes. Cut into slices and serve!
Perfectly spiced, moist and tender, this Pumpkin Bread will soon become a family favorite! Leave it naked if you wish, or stud it with nuts – however, I prefer mine with this simple brown butter maple glaze. I'm sure you will, too!
CLICK ON THE NEXT BUTTON FOR MORE...!