This easy to make Slow Cooker Chocolate Peanut Butter Cake makes a wonderful picnic or potluck dessert. Since it cooks in the crockpot there's no need to heat up the kitchen.
Desserts have become one of my favorite things to make in the slow cooker and they are especially convenient for the hot months of the year… When we have some scorching hot days, and it doesn't do any good to turn the oven on when the air conditioner is already fighting against 90-degree heat outside.
Ingredients:
1 box chocolate cake mix
1 cup water
3 eggs
1/2 cup creamy peanut butter
1/3 cup butter, softened
Peanut Butter Glaze:
1/4 cup creamy peanut butter
1/4 cup milk
1 cup powdered sugar
Toppings:
1/4 cup fudge sauce
26 miniature peanut butter cups, unwrapped and cut in half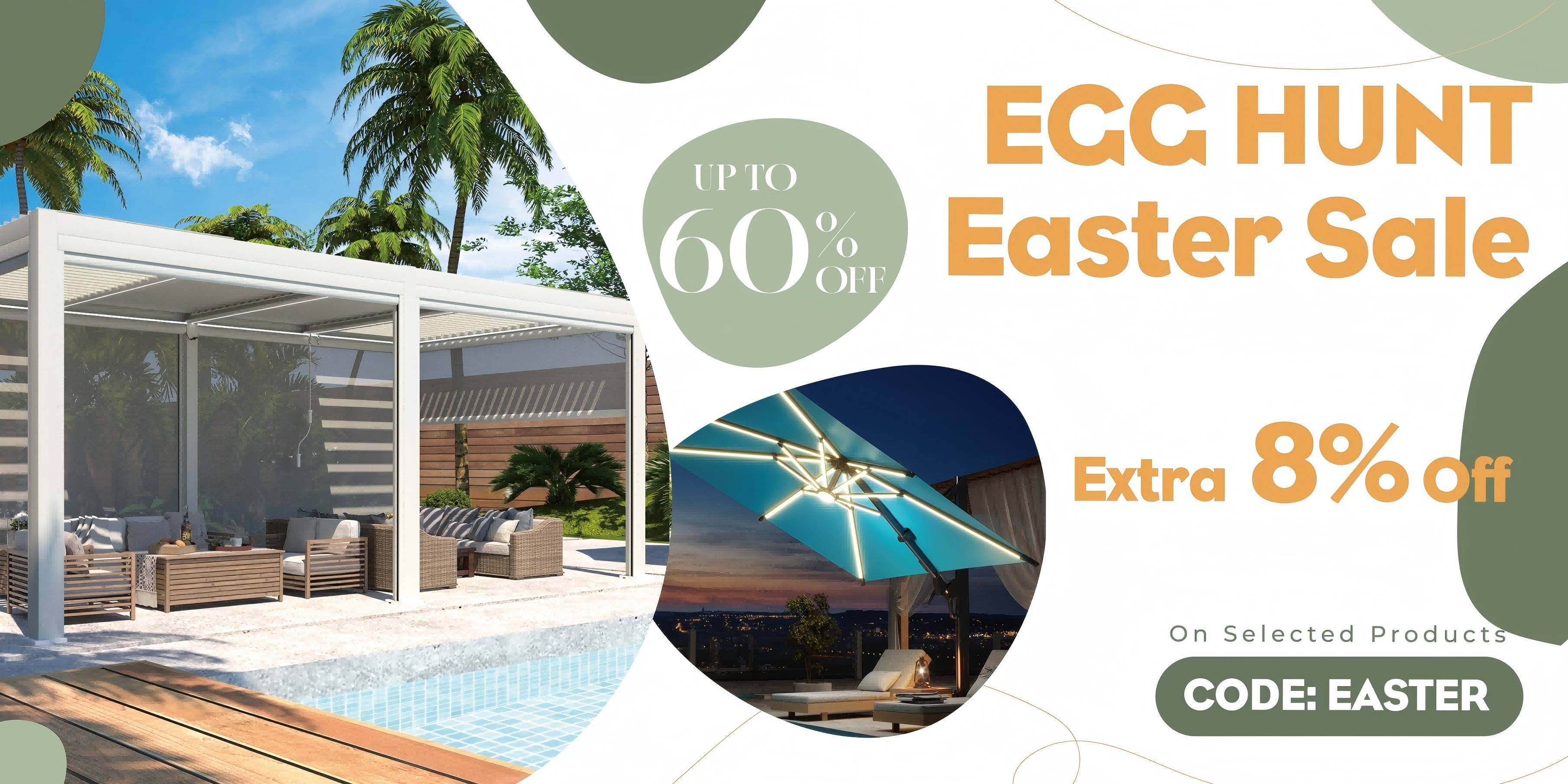 Join Our Email List For The Latest Updates!
No Spam Guaranteed
Free Shipping on all Erommy Outdoor Orders!
Shop Best-Selling Erommy Hardtop Gazebos!
Shop Backyard Patio Heaters at Erommy Outdoors
Instructions:
1 ) Spray a 6-quart oval slow cooker with cooking spray.
2 ) Using an electric mixer, beat cake mix, water, eggs, 1/2 cup peanut butter, and butter on low speed for 30 seconds and then on medium speed for 2 minutes.
Pour batter into a slow cooker.
3 ) Cover and cook on HIGH for 1 hour 45 minutes to 2 hours.
(If your crockpot runs hot, check after 1 hour and 30 minutes.)
4 ) Remove slow cooker insert and place it on a wire rack to cool for 15 minutes.
5 ) Make glaze. Whisk together peanut butter, milk, and powdered sugar in a medium bowl. Spread on top of the cake.
6 ) Sprinkle fudge sauce and peanut butter cups on top.
Make sure to check out these as well.
CLICK ON THE NEXT BUTTON FOR MORE...!