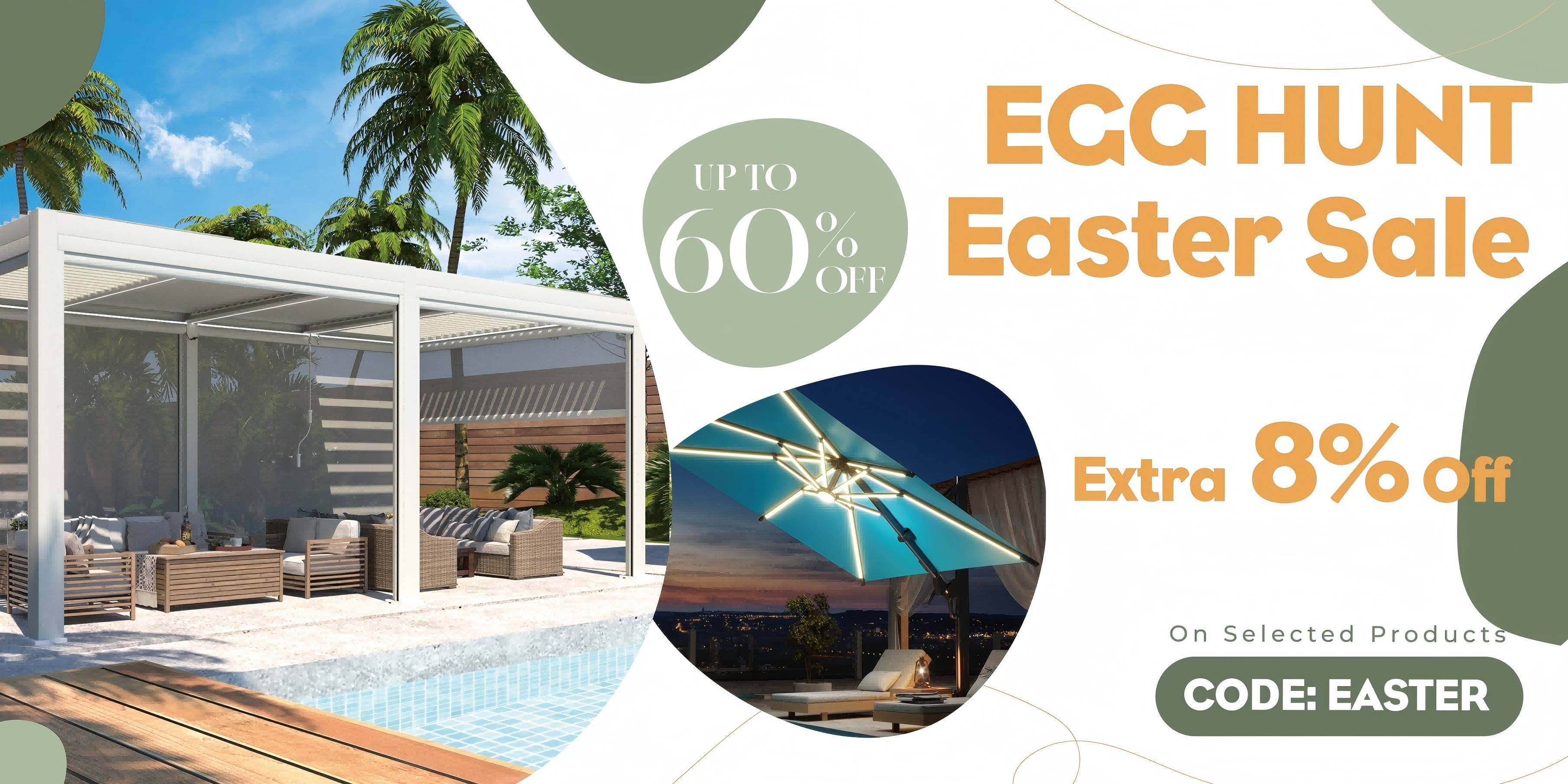 Join Our Email List For The Latest Updates!
No Spam Guaranteed
Free Shipping on all Erommy Outdoor Orders!
Shop Best-Selling Erommy Hardtop Gazebos!
Shop Backyard Patio Heaters at Erommy Outdoors
INSTRUCTIONS:
Preheat oven to 320°F.
1) In a small saucepan over medium heat, whisk the cream cheese, butter, and heavy cream until smooth. Remove from heat and cool.
2) In a large bowl, whisk the egg yolks until smooth, then slowly drizzle in the cooled cream cheese mixture, stirring until evenly combined. Whisk in the vanilla and lemon zest to combine.
3) Sift in the flour and cornstarch, whisking to avoid any lumps.
4) In another bowl, beat the egg whites until you see soft peaks. Slowly add the sugar while continuing to beat until you see hard, shiny peaks form.
5) Take a third of the egg whites and fold them into the cream cheese egg yolk mixture, then repeat with the remaining egg whites until the batter is thoroughly combined.
6) Line the bottom and sides of a 9×3 inch cake pan being sure sides are 4 inches tall. If using a springform pan, be sure to wrap the bottom and sides completely in foil to prevent any leaking of batter.
7) Pour the batter into the parchment-lined pan and shake on the countertop to release air bubbles.
8) Place the filled pan into a roasting pan or dish lined with a tea towel or 2 paper towels at the bottom. Fill the larger pan with one inch of hot water. Bake for 25 minutes, reduce the heat to 280°F, and bake for another 55 minutes until the cake has risen to almost double its height.
9) Remove from oven, and carefully, invert the cake onto one hand, quickly removing the pan from cake and place on stand or plate. Peel off the parchment paper. Be extremely careful, the cake will be hot! Sprinkle the top of the cake with powdered sugar, slice, and serve.
CLICK ON THE NEXT BUTTON FOR MORE...!