This Italian Cucumber and Tomato Salad is so delicious, especially when one has an abundance of tomatoes in the garden. For a dinner party, you can also bump it up a notch with artichoke hearts but it is delicious as is. Simple and flavorful ingredients make this cucumber and tomato salad a heaven salad.
INGREDIENTS:
For the vegetables:
5 large tomatoes (fresh and fully ripe; tomatoes on the vine are a very good choice)
1 pinch brown sugar
1 English cucumber (fresh and firm)
1/2 large red onion
2 Tbsp chopped fresh Italian parsley
2 Tbsp chopped fresh cilantro
1 pinch kosher salt
1 pinch black pepper
For the dressing:
1/2 cup extra virgin olive oil (very good quality)
1/4 cup red wine vinegar
freshly ground black pepper (to taste)
1 tsp kosher salt
2 garlic cloves (pressed)
1 tsp brown sugar
1 tsp dried oregano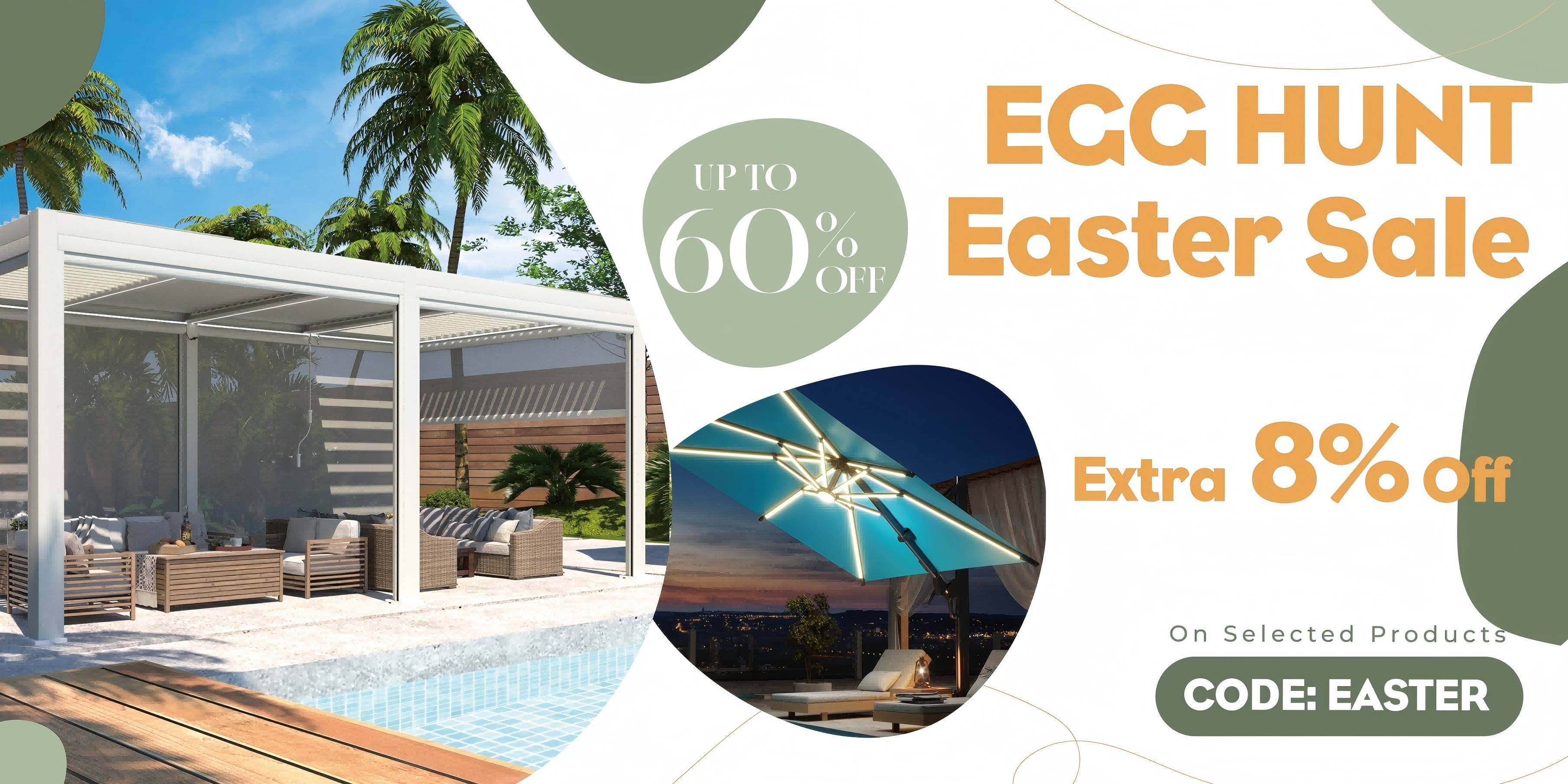 Join Our Email List For The Latest Updates!
No Spam Guaranteed
Free Shipping on all Erommy Outdoor Orders!
Shop Best-Selling Erommy Hardtop Gazebos!
Shop Backyard Patio Heaters at Erommy Outdoors
INSTRUCTIONS:
1 ) Core the tomatoes, cut into 6-8 wedges, then cut each wedge in half. Place the tomatoes into a large bowl, sprinkle with a pinch of brown sugar, salt, and pepper, and toss really well.
2 ) Cut the cucumber in half lengthwise, then slice it into 1/4″ thick slices. Add the cucumbers to the tomatoes.
3 ) Slice half the red onion into very thin slivers crosswise. Then cut the slivers in half, or leave as is, depending on your preference. Add to cucumbers and tomatoes. Add the chopped parsley and cilantro.
4 ) To prepare the dressing, throw all of the dressing ingredients into a small bowl and whisk together vigorously, until well blended.
5 ) Pour the dressing over the vegetables and toss gently using both hands. Cover the bowl with plastic and let sit at room temperature until ready to serve, for 1 to 6 hours. This will allow the flavors to meld together. Then serve and refrigerate the leftovers for up to 3 days.
CLICK ON THE NEXT BUTTON FOR MORE...!