Halloween Whoopie Pies are a fun, delicious treat for all your little ghosts and goblins! Decorate them in classic black and orange colors or make them a bit spookier by turning them into spiders!
How to Stencil Designs onto Halloween Whoopie Pies
Either purchase small Halloween-themed stencils or print/cut out the desired designs you wish to stencil on. Make sure the stencil completely covers the Whoopie Pie to ensure you don't get powdered sugar where you don't want it. Use powdered sugar and a sifter to lightly cover the stencil. Carefully remove the stencil to see your design!
How to Make Halloween Whoopie Pie Spiders
To make Halloween Whoopie Pie Spiders, use 8 pieces of black licorice for the legs. Lay the licorice onto the icing before topping with the second Whoopie Pie. Use a little bite of extra cake icing to stick candy eyes onto the tops of the pies. You may want to color your cake icing black (or use chocolate flavor!) for this version.
Ingredients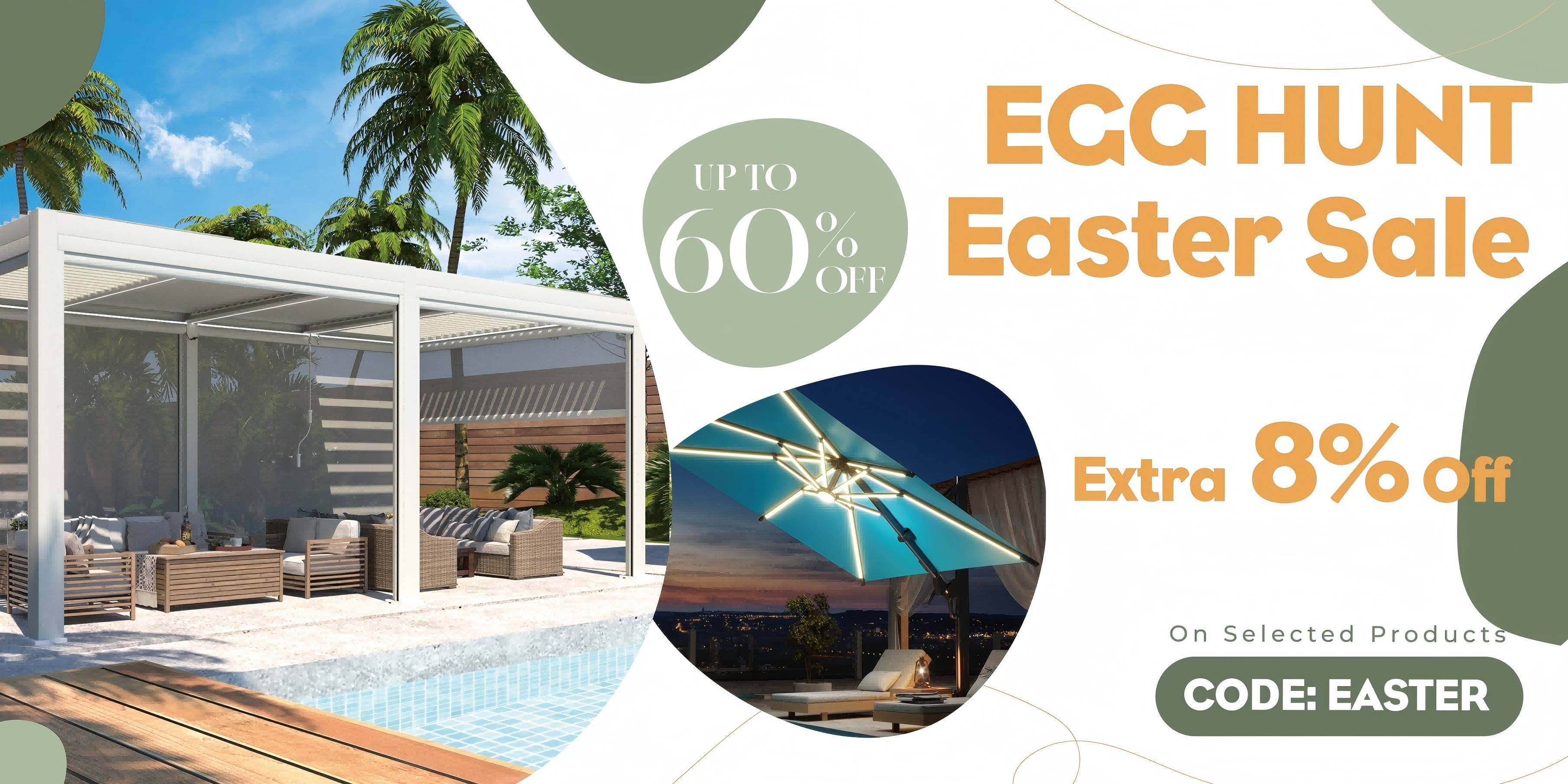 Join Our Email List For The Latest Updates!
No Spam Guaranteed
Free Shipping on all Erommy Outdoor Orders!
Shop Best-Selling Erommy Hardtop Gazebos!
Shop Backyard Patio Heaters at Erommy Outdoors
Kitchen Gadgets WE RECOMMEND:
Instructions
1 ) Preheat your oven to 350°F.
2 ) Combine the Devil's food cake mix, water, vegetable oil, eggs, and pudding mix in a large mixer bowl and beat on medium until well blended.
3 )
For larger Whoopie Pies, add 18 evenly sized scoop fulls of the batter to
Silpat
-lined baking sheets in a round shape.
4 ) For smaller Whoopie Pies, make 36 batter circles.
5 ) Bake 7-10 minutes, depending on the size of the pies.
6 ) Let fully cool before decorating.
7 ) Color the vanilla icing by mixing it with orange food coloring gel until and mix well until the desired color is achieved.
8 ) Pipe the icing onto the flat side one Whoopie Pie cake and top with a second cake.
9 ) Sprinkle on the black sprinkles.
10 ) See the notes section for how to stencil designs onto the Whoopie Pies and for how to make Whoopie Pie spiders.
Notes: Recipe makes 18 smaller Whoopie Pies or 9 large Whoopie Pies
CLICK ON THE NEXT BUTTON FOR MORE...!