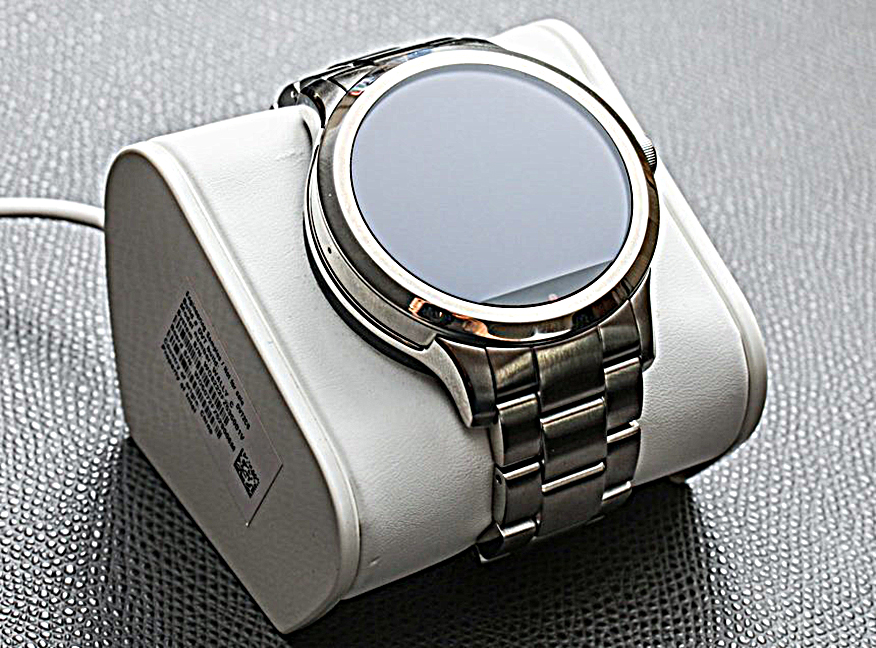 The Fossil Q Marshall gen 2 Android wear, this Smart-Watch is part of fossils second generation of Android wear devices. As this has succeeded the fossil Q founder, which was released last year.
The Q Marshall comes in a variety of configurations, but the smoke stainless steel supposed to be the most popular of the various configurations that are offered. this is not an unboxing review, that's why I'm not going to dive deeply on what's inside the box, but the first thing that will catch your mind when you open it, is there are not too many Unnecessary things inside it, like what other brands are doing now.
OTHER ARTICLES: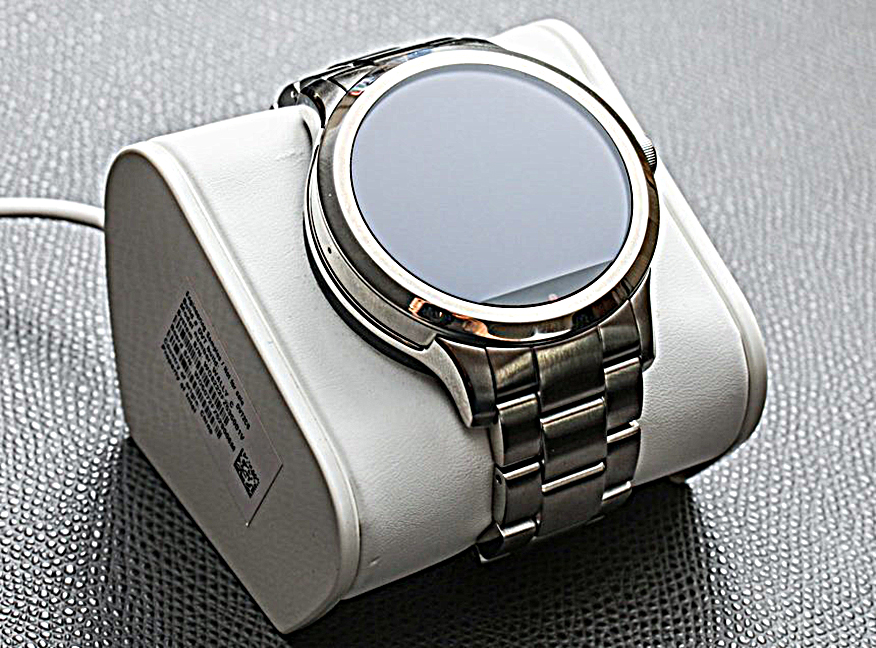 Hardware and design speci
fications of FOSSIL Q MARSHAL:
Under the hood, fossil Q Marshall watch features a Qualcomm processor, which is certainly an improvement over the Intel CPU, that was featured in last year's Q founder. This new processor is not only faster, but also more power efficient.
So far the battery life has been really impressive,Taking a look at the exterior Hardware of the device, we have a 45 millimeter case, a built-in speaker, and microphone, and a conductive magnetic charger on the bottom, which makes charging really easy. The display of the device still features the controversial flat tire design, but that doesn't really bother too much as the bezels around the screen are pretty thin, and the watch itself isn't too thick.
The displays brightness can be adjusted, and it features an acceptable pixel density. I don't know if this is just an illusion but the fossil Q Marshall, seems a lot sleeker, and stylish than the Q founder from last year.
This watch feels like, a quality timepiece, and I think that is the core competency that fossil is going for, when designing this device. They have successfully been able to make an Android wear device that is truly unique when compared to its competition. The crown feels really solid and clicky, which I appreciate and the links on the bracelet are smooth and refined, and the buckle is very solid.
Now if you just want to change up the bracelet, there's no need to worry, because the Q marshal is compatible with all 22 millimeter straps.
Moving to the software experience on this device:
fossil Q marshal features Android wear as its operating system, which is compatible with both, Android, and IOS, smartphones. Now due to some limitations of iOS the device has more available features when paired with Android devices, once paired with your smartphone, you will see that your Android wear compatible apps will be automatically visible on your watch. Some of my favorites include Spotify, google, maps, and google calendar, the device allows you to easily change watch faces. And 22 individual watch faces are included with the ability to download many more from google.
SEE ALSO:
With this device you will be able to track your activity, including steps, Distance, and calories burned.
It would take an extremely long article to be able to go over all the features contained within Android wear, but let's summarize, and say that it's an advanced Smart-Watch platform, that is constantly improving thankfully the Q marshal features. Outstanding internal, and external hardware, so it
Should be able to accommodate software upgrades, and improvements for many years to come, so in conclusion I really like the fossil Q marshal I think this device is good for people who are already used to wearing traditional watches, and want to upgrade into the Smart-Watch world.
Unlike other offerings out there, such as the Apple watch the fossil Q Marshall, features a more traditional and stylish design. This device takes practicality, and style, and combines them into a single package. Well it does contain activity tracking, and fitness features, I do not think this watch is the best for athletes to wear considering its weight, the device isn't necessarily heavy but it also isn't a feather, and could be a nuisance for athletes to wear this watch.
However is perfect for casual occasions wear dress watches would typically be worn, so with that being said I'm now going to conclude my review of the fossil Q Marshall.
'<<Fossil Q Marshal Gen 2 Touchscreen Smartwatch>>'
Again thanks for been here, and taking the time to read this review, and I hope this Article was really helpful to you, and if it is please feel free to share it with your friend, on any social media platform you like, on any just share it that's the way you donate to us
Other articles:
Samsung's Gear S3 Frontier – take a look at this Deep review"
          Movado's Android Wear smartwatch
CLICK ON THE NEXT BUTTON FOR MORE...!