michael kors smartwatch Access Touchscreen Rose Gold Bradshaw Smartwatch MKT5004
Smartwatches are growing in popularity today, and brands are in super competitive state, And each brand need to boost his technology, to keep himself up with the market level, and fill the needs of his costumers.
As you may know the watches market was already a super competitive market, and there are traditional brands which are so engaged in the competition since many years ago like, fossil, Mikeal kors, and Gucci, Rolex, And so on.
But I think the game has changed now, that's why many traditional brands are working hard to stay up with the market Improvements. One of the hardest challenges of smart watches manufacturers is to make sure they are really up with the need of the users, and try hard as possible to fight with their competitors.
In this review we will talk about michael kors smartwatch access Bradshaw, and I'll try my best to cover everything about it. Introducing Michael Kors Access—a smartwatch that seamlessly fuses fashion and technology. Powered by Android Wear, this innovative design is equipped with multiple animated display faces, fitness tracking, text and email alerts. Consider it the chicest way to do tech.
details:
• Powered by Android Wear
• Compatible with iPhone and Android phones
• Oversized
• Gold-Tone Stainless Steel
• 44.5mm Case
• Digital Movement
• Social Media Updates
• Text/Email Alerts
• App Notifications
• Smart Help From Google
• Built-In Fitness Tracking
• Voice-Activated Google
• Clasp Fastening
• Extra Buckle Included To Use With Interchangeable Straps
• Water Resistant Up To 1 ATM
• 2-Year Warranty
• Imported
So let's start by design which is the best part of this wearable. access has a very smoothie, and high finished edges. the display is a touchscreen 1.4 inch, and the case material is stainless steel, the bracelet also is stainless steel the bracelet looks very beautiful, and stylish. it is brushed in the center, and polished by the side and that's obviously makes it look very classy. the case size for women's version is 44.5 mm, and 44.5 mm in the case size. The one for men is 46 mm the dial obviously will be a little bigger for men.
NOTE: changing the band is easy so that is a plus. It is a big faced watch so it won't be for everyone, but it's necessary to be able to have a touchscreen that is easily used. Additionally it is heavy, but again if you switch out the band that will help. Overall I think this is a beautiful piece of jewelry that with the Smartwatch capabilities added makes it even better.
As for use it has been very user friendly and intuitive for me, and should be for anyone that is comfortable with a smartphone. I like that you can easily change the watch face look and even set it to change for you for both day and night looks.
I hesitated giving it 5 stars for only one reason; is being the price. I understand the brand is automatically going to raise the price, but I think that because of the price you should also receive an additional band as well.
The Pros:
Reason 1 – Looks good. That's what the fashion part is for right
Reason 2 – Built pretty solid. Feels like it is put together right
Reason 3 – Water resistant
The Cons:
Reason 1 – Heavy. I work out a lot and it still feels heavy on my wrist
Reason 2 – Performance is inconsistent
For the price of $350, these watches are some of the best looking ones on the market right now. The plus is that they are also water resistant which makes it easier to not be nervous about getting it wet in the rain. But with the performance and how the screen changes and the functions itself, the smartwatch is no different than any other Android Wear out there on the market. Plain and simple, the display is lackluster. I don't think it's worth the $350 price tag. If you want a good looking watch, just get a regular Michael Kors watch. Albeit, these are cheaply made watches (not as cheap as the knock offs you get in Chinatown, but definitely not worth the price tag for the higher end ones).
That's only for those whom consider the price the high priority factor they should take on before buying any product.
We're almost done, but I would like to mention that it has a Very nice battery, it doesn't last very long, but it'll get you through the work day. and I think that's OK, considering it's a smartwatch that basically focuses on being stylish more than anything else.
---
OTHER ARTICLES:
How to connect the Fossil Q smartwatch with iPhone | step by step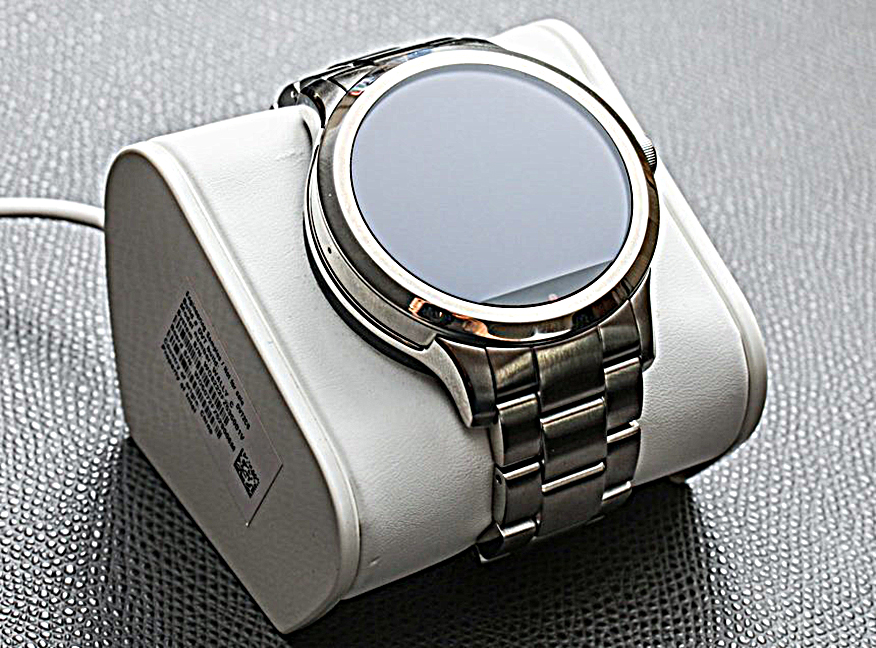 CLICK ON THE NEXT BUTTON FOR MORE...!