Chicken Parmesan! It is easily the best recipe I've ever tried and it's likely to become you're new favorite too. Everything about it is spot on delicious! From the tender crusted chicken, to the gooey melted cheese, and the final coating of fresh marinara and basil. YUM!
Ingredients
Marinara Sauce
1 Tbsp olive oil
1/4 cup finely chopped yellow onion
2 garlic cloves, minced (2 tsp)
1 (28 oz) can crushed Roma tomatoes
1/4 tsp dried oregano
2 fresh basil sprigs*
salt and freshly ground black pepper
Chicken
2 (8 oz) boneless, skinless chicken breasts, trimmed, halved horizontally*, and pounded to
1/2-inch thick
2 oz whole-milk mozzarella cheese, shredded (1/2 cup)
2 oz provolone cheese, shredded (1/2 cup) (I just bought a very thick slice from the deli
counter, then grated it)
1 large egg
1 Tbsp all-purpose flour
1 1/2 oz Parmesan cheese, finely shredded (1/2 cup)
1/2 cup Panko bread crumbs
1/2 tsp garlic powder
1/4 tsp dried oregano
1/3 cup olive oil
1/4 cup torn fresh basil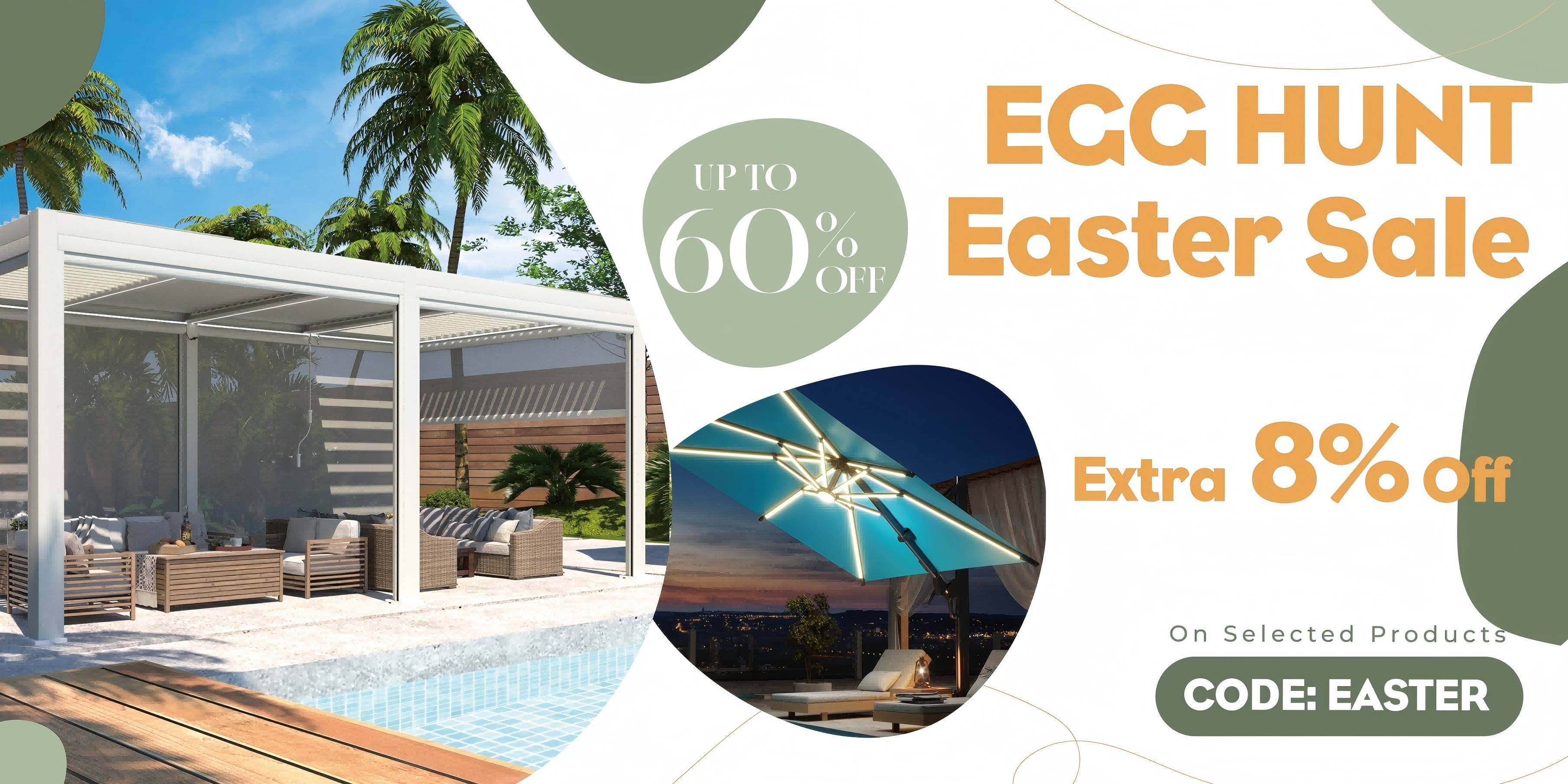 Join Our Email List For The Latest Updates!
No Spam Guaranteed
Free Shipping on all Erommy Outdoor Orders!
Shop Best-Selling Erommy Hardtop Gazebos!
Shop Backyard Patio Heaters at Erommy Outdoors
Instructions
1 ) For the sauce, heat 1 Tbsp olive oil in a medium saucepan over medium-high heat.
2 ) Add in onions and saute for 2 minutes then add garlic, and saute 30 seconds longer.
3 ) Stir in crushed tomatoes, 1/4 tsp salt, oregano, and 2 fresh basil sprigs, then season with salt and pepper to taste.
4 ) Bring mixture to a simmer then reduce heat to low and allow to simmer 20 minutes, stirring occasionally, until thickened. Remove basil, remove from heat and cover saucepan with a lid.
5 ) For the chicken, while the sauce is simmering, sprinkle each side of the chicken cutlet lightly with salt, let stand at room temperature 10 minutes.
6 ) Adjust oven rack 4-inches from broiler element and preheat broiler.
In a shallow dish, whisk together flour and egg until smooth. In a separate shallow dish, toss together Parmesan cheese, Panko bread crumbs, garlic powder, oregano, and 1/4 tsp pepper.
7 ) Pat chicken dry with paper towels then working with 1 chicken cutlet at a time, dredge chicken in egg mixture coating both sides and allowing excess to run off, then immediately transfer to Parmesan mixture and coat both sides with mixture, while pressing to allow crumbs to adhere.
8 ) Transfer chicken to a plate and repeat process with remaining chicken cutlets. Pour olive oil into a 10-inch non-stick skillet and heat over medium-high heat.
9 ) Once oil is shimmering, add 2 coated chicken cutlets and fry without moving them until bottom is crispy and golden brown, about 2 – 3 minutes, then using metal tongs rotate to opposite side and cook until golden brown, about 2 – 3 minutes longer until (chicken should be about 155 degrees, it will cook just briefly in oven).
10 ) Transfer fried chicken to a baking sheet. Repeat process with the remaining 2 pieces of chicken.
Toss Mozzarella and provolone together and sprinkle cheese mixture in a mound over cutlets.
11 ) Broil in oven until cheese is melted (you can let it brown a little if you like) about 1 – 2 minutes (keep a close eye on it!).
12 ) Remove from oven and cover each cutlet with 2 Tbsp marinara sauce. Sprinkle tops evenly with remaining 1/4 cup fresh basil and serve immediately (serve the extra sauce with pasta on the side).
This really is the best chicken parmesan I've ever had! No soggy crust, no flavorless sauce, and no skimping on the cheese – this recipe has three kinds. A recipe everyone in the family will go crazy for!
CLICK ON THE NEXT BUTTON FOR MORE...!