Today I'm sharing green beans potatoes and sausage, it's a simple delicious meal all in one hope you give it a try and enjoy it as much as we do….happy cooking friends!…and please make sure to join our Facebook Group for more exclusive recipes and share♥️
INGREDIENTS:
3 cloves garlic, minced
1 tsp Slap Ya Mama® seasoning
1 tsp garlic powder
1 tsp pepper
1/4 cup butter
1 cup onions, chopped
1 1/2 lbs sausage kielbasa or smoke sausage, sliced 1/4″ thick
2 lbs baby creamer potatoes, washed, sliced in half
2 15 oz cans green beans, drained
1/8 cup vegetable oil
1/2 tsp red pepper flakes
1/4 cup water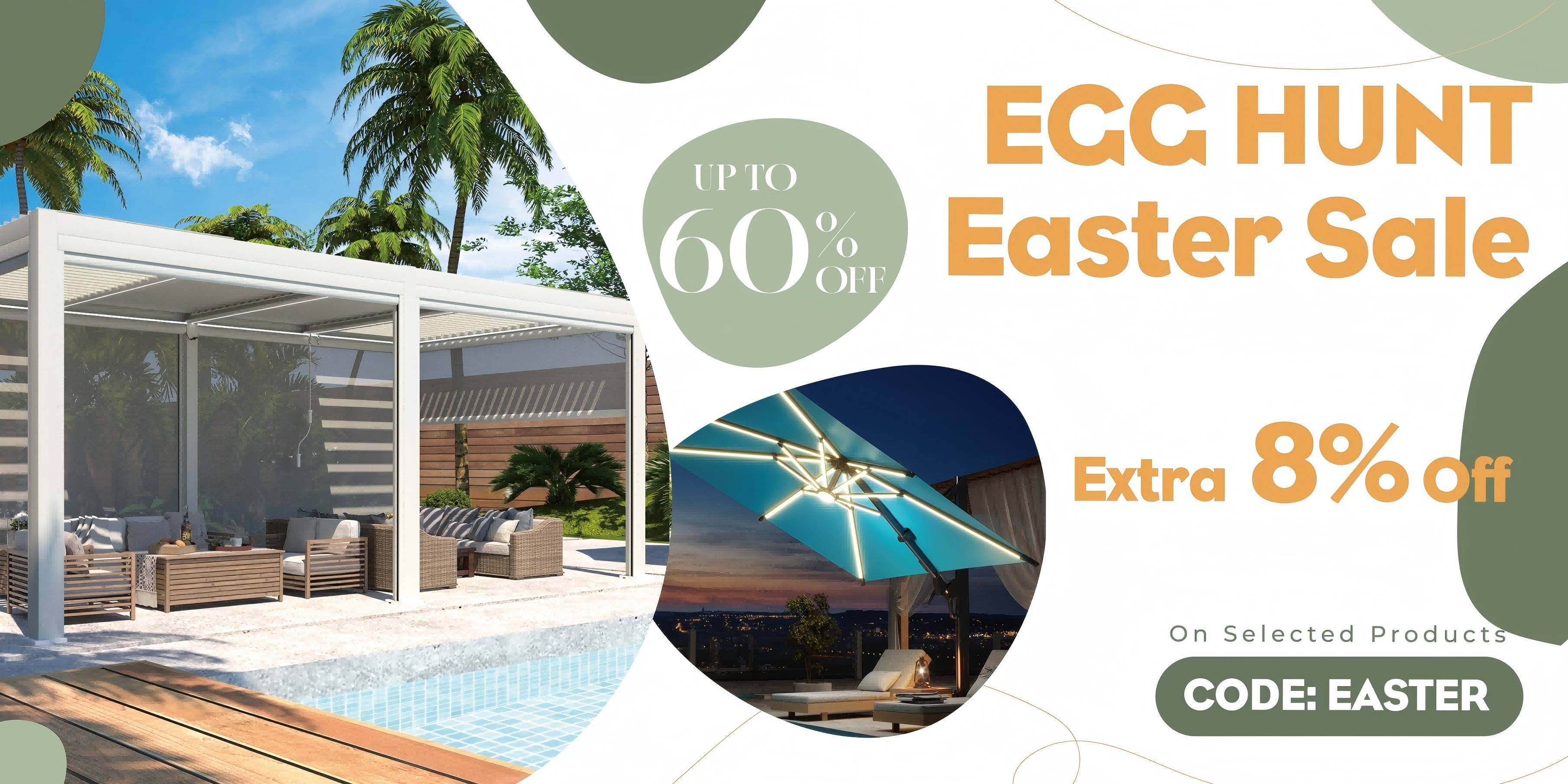 Join Our Email List For The Latest Updates!
No Spam Guaranteed
Free Shipping on all Erommy Outdoor Orders!
Shop Best-Selling Erommy Hardtop Gazebos!
Shop Backyard Patio Heaters at Erommy Outdoors
INSTRUCTIONS:
1 ) Start by preheating your oven to 400° and spray a 9×13 baking dish with a non stick spray. Wash creamer potatoes, cut in half and add to a sealable gallon size baggie.
2 ) Add oil, seasonings, pepper and red pepper flakes to baggie. Shake to coat.
3 ) In a large frying pan, add sausage and water and cook over medium high heat until sausages have browned and most of water has evaporated.
4 ) Remove sausage from pan and when cool enough add to baggie. Melt butter in frying pan and add onions and garlic, cook until onions are translucent.
5 ) Let cool for a few minutes and then when cool enough, add to baggie and shake to mix. Lastly, add green beans to baggie, shake to mix and then empty contents into prepared baking dish.
6 ) Cover with foil and place in the oven. Bake for 40 minutes or until potatoes are tender. Carefully remove from oven and enjoy!
CLICK ON THE NEXT BUTTON FOR MORE...!