Italian Ricotta Pie! Back in the day grandmas make fore of these pies during the holidays – one served for dessert, and the rest to give away. It's especially popular during the Easter season, but try it out anytime!
This recipe is very easy to make. You can use your own made-from-scratch favorite pie crust recipe, or one from the grocery store such as refrigerated, frozen, or ready-to-make pie crust dough. This pie is tastier and creamier after refrigerated overnight, but don't let me stop you from digging in once it's cooled from the oven! It's absolutely amazing either way!
You may also be interested in these:
There are various recipes for Ricotta Pie, some have chocolate chips, cinnamon, chopped citron, or other spices and add-ons, but I find they compete with the actual enjoyment of tasting the very essence of this already sweetened ricotta. This recipe is in its simplest form, allowing you to taste the richness of the ricotta with a light, complimentary tone of lemon and vanilla. It's our family's most favorite version of Italian Ricotta Pie and I love sharing it with you! The recipe is below. Peace Love And Tasty Eats!
Ricotta filling recipe is for one 9-inch deep-dish pie. You can double, triple, or quadruple this recipe. The pie crust recipe is included separately below as well.
INGREDIENTS:
Pie Crust:
2 1/2 cups flour
1/2 cup confectioners' sugar
1/2 teaspoon salt
2 teaspoons baking powder
1/2 cup vegetable shortening
1 egg
Milk
For the filling:
1 9-inch prepared deep-dish pie crust
1 3/4 cups ricotta cheese (or 15-oz container), preferably whole milk
1 teaspoon vanilla extract
1 teaspoon lemon extract
3/4 cup sugar
1 tablespoon + 1/2 teaspoon cornstarch
3 eggs, beat in a separate bowl until foamy
1/2 cup whole milk
powdered sugar for decorating top of pie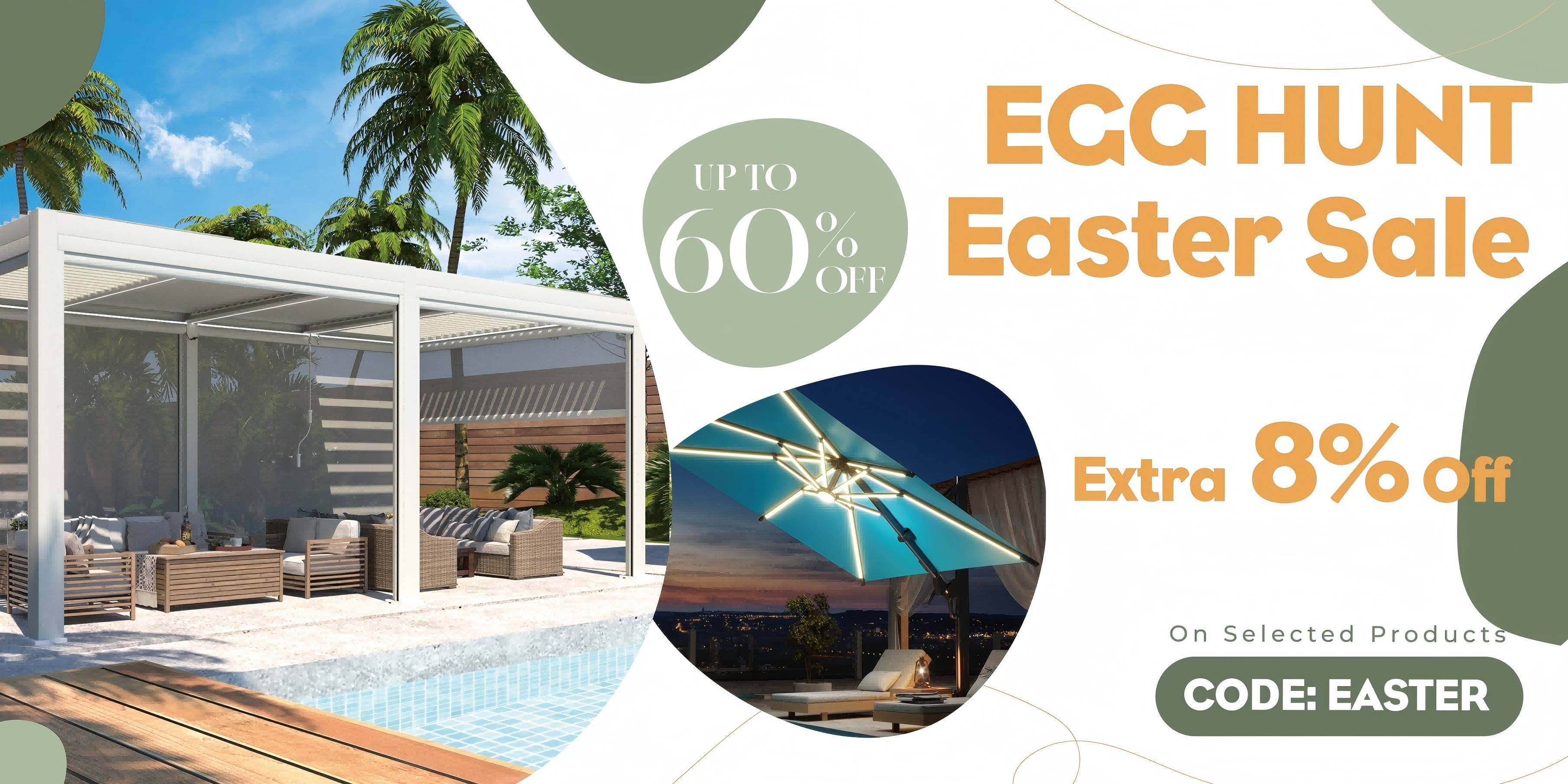 Join Our Email List For The Latest Updates!
No Spam Guaranteed
Free Shipping on all Erommy Outdoor Orders!
Shop Best-Selling Erommy Hardtop Gazebos!
Shop Backyard Patio Heaters at Erommy Outdoors
INSTRUCTIONS:
For the crust:
1 ) Combine the dry ingredients first, then cut in the shortening until the mixture looks crumbly. Beat the egg and mix it into a flour mixture.
2 ) Add milk a little at a time until dough holds together, but not sticky. Roll out onto a lightly floured surface then line pie pans.
For the filling:
1 ) Beat ricotta cheese until soft and fluffy. Add vanilla extract, lemon extract, sugar, corn starch, mix the whole ingredients well, and set aside.
2 ) In a mixing bowl mix three whole eggs until foamy, then add them to the ricotta mixture and mix them to combine.
3 )  scrap the mixing bowl with the spatula, and whole milk and beat until well mixed.
4 ) Pour the batter into your crust, and Bake for 35-40 minutes for a convection oven. If using a conventional oven it will need about 1 hour until firm and ready. (The pie is ready when it tests clean with a toothpick or bounces back when you push it with your finger).
NOTE: This easy recipe is good for two regular 9-inch pie crusts. If you have extra dough left for the ricotta pie, you can make a lattice pie crust topping or refrigerate for later use within 3 days. Just be sure to bring to room temperature before using. Enjoy!
CLICK ON THE NEXT BUTTON FOR MORE...!