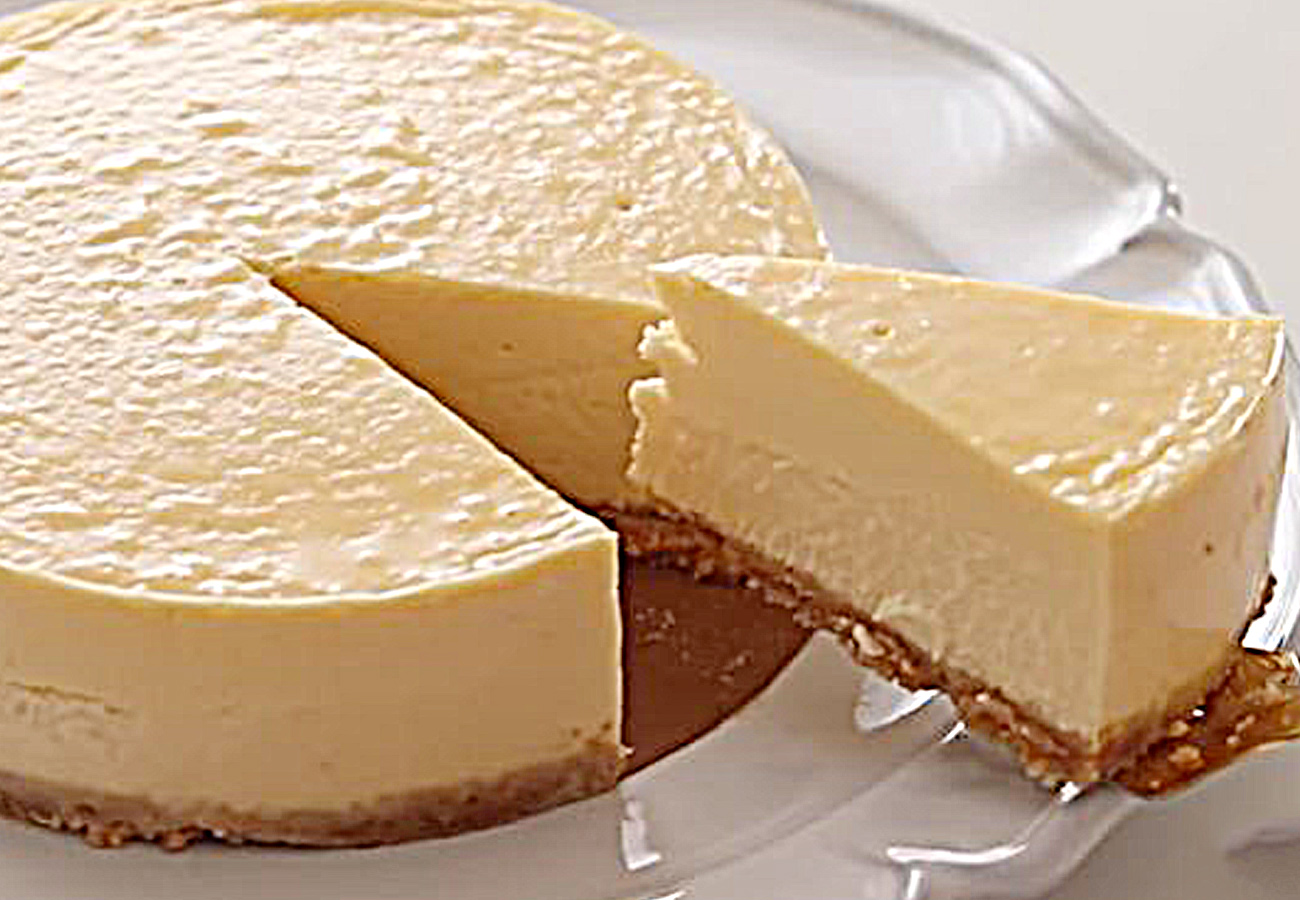 New York Cheesecake Ingredients:
IN GRAM:
For the crust:
75g graham cracker
20g melted butter
For the filling:
220g cream cheese
120g sour cream
65g cane sugar
8g corn starch
2 eggs
130ml heavy cream
12ml Lemon juice
1 tsp Grand Marnier
For the sauce:
100g frozen raspberry
30g sugar
1 tsp lemon juice
IN CUPS:
For the crust
7/8 Cup Graham cracker
4.23 Tsp. Melted butter
For the filling:
1 Cup cream cheese
½ Sour cream
1/3 Cup cane sugar
1 Tablespoon corn starch
2 Eggs
½ Cup heavy cream
1 Tbsp. Lemon juice
1 Tsp. Grand Marnier
For the sauce:
Frozen raspberry 3.9 oz
Sugar 1/4 cup
1 tsp lemon juice
Note: It is extremely important that your oven is truly heated to 475 F before baking this New York Cheesecake. An oven thermometer can help determine if your oven is heating hot enough. It usually takes at least 20 (sometimes longer) full minutes for ovens to reach a temperature this high. It is also essential that you do not open the oven door during the baking process. Letting out the heat can cause the cheesecake to not set.
Join Our Email List For The Latest Updates!
No Spam Guaranteed
CLICK ON THE "NEXT BUTTON" BELOW TO SEE THE DIRECTIONS!
CLICK ON THE NEXT BUTTON FOR MORE...!