Pizza Rustica recipe: Now, for those of you who don't know a pizza Rustica, is basically a savory pie crust, and within the savory pie there's a mixture of eggs, cheeses, and different meats. You don't have to use exactly what this recipe calls for, but you can use a variety of different meats the ones that you like.
And for me, and this is just the ones that the stuff that my family likes to eat, and you can make this for Easter Sunday, for like an appetizer it works really really well. Make it a couple of days before traditionally this is made on good Friday, but it's not eaten on Good Friday because it has meat in it but it is traditionally made on Good Friday to break the Lenten fast, and then it's eaten on Easter Sunday.
INGREDIENTS:
Dough
3½ cups (450g) all-purpose (plain) flour
8 oz (2 sticks/225g) unsalted butter chilled
1 teaspoon salt
3 eggs
2 tablespoons milk more or less
Filling
1 lb (450g) ricotta cheese
8 oz (226 grams) mozzarella (cheese) thick-cut then diced
8 oz (226 grams) ham thick-cut then diced (see notes)
4 oz (113 grams) mortadella thick-cut then diced (see notes)
2 oz (56 grams) prosciutto thick-cut then diced (see notes)
2 oz (56 grams) salami thick-cut then diced (see notes)
½ cup grated pecorino romano
4 eggs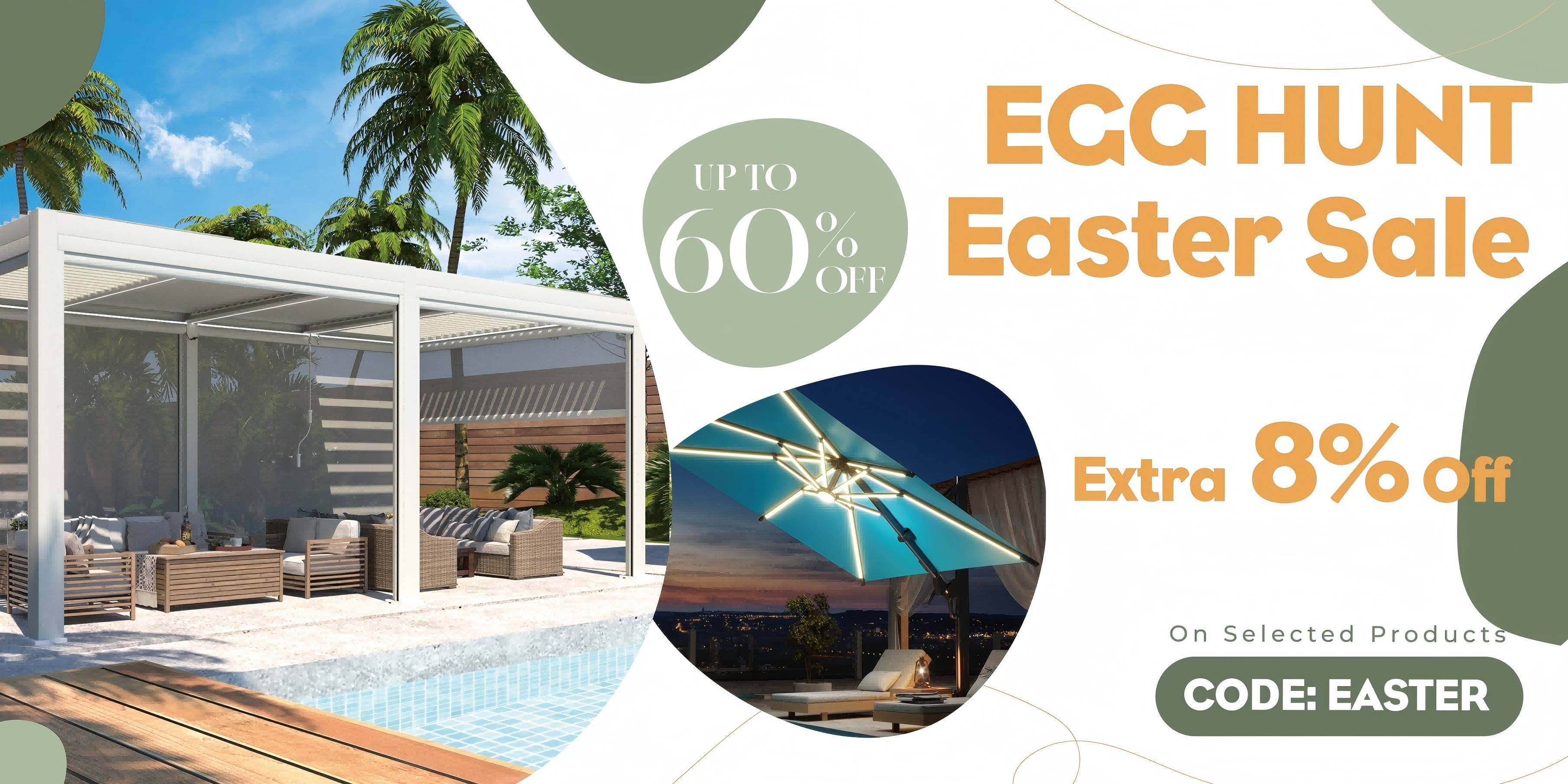 Join Our Email List For The Latest Updates!
No Spam Guaranteed
Free Shipping on all Erommy Outdoor Orders!
Shop Best-Selling Erommy Hardtop Gazebos!
Shop Backyard Patio Heaters at Erommy Outdoors
INSTRUCTIONS:
1 ) Preheat oven 350ºF/180ºC. Grease a 9in/22cm springform pan with butter or oil.
Dough
2 ) Place flour, salt, and butter in the bowl of a stand mixer. Using the paddle and at the lowest speed, combine until a loose, sandy mixture is formed.
3 ) With the mixer still on low speed, add eggs one at a time until the mixture starts to come together. You may need a tablespoon or so of milk to bring the dough together.
4 ) Turn the dough onto a board ( no need to flour at this stage) and knead a little to form a ball. Divide the dough in two portions – ⅔ and ⅓ – and shape into discs. Wrap each in plastic wrap and refrigerate while you prepare the filling.
Filling:
1 ) Place the ricotta in a large bowl and beat with a wooden spoon until broken up and becoming smooth.
2 ) Beat eggs in a small bowl. Reserve approximately 1 tablespoon. (You'll use this later to glaze the top of the pie.) Stir rest of the beaten eggs into ricotta.
3 ) Add remaining ingredients to the ricotta mixture and stir well to combine. Set aside. Assemble and bake the Italian pie
4 ) On a lightly floured surface, roll out the larger portion of dough to at least a 16in/40cm circle and line the greased springform pan. Trim the dough to the top of the pan.
5 ) Spoon the filling into the pastry and smooth the surface. Roll out the smaller portion of dough to at least 9in/22cm. Use the springform pan as a guide to cut a 9in/22cm circle. Fit the circle of dough over the ricotta filling.
6 ) Brush pastry with reserved beaten egg then fold over extra pie dough to seal the filling.
7 ) Brush with any leftover beaten egg. Cut a slit or two in the top of the pie. Bake until golden brown.
8 ) Bake for 1 hour until golden brown. Cool for 2 hours before serving or refrigerating to be eaten later.
Notes:
For best results, don't overwork the dough otherwise it will be tough. Mix until the dough just comes together.
Use dry ricotta that comes in a basket. If you can't find it, drain tub ricotta in a sieve overnight in the fridge. Be sure to have a bowl underneath to catch the liquid.
Ask for the cured meats to be cut just under ½ inch/1cm thick. You'll then be able to dice the meat easily at home.
Don't add any salt to the filling because all the ingredients are salty enough
Allow the pie to cool at least 2 hours. If you can wait, make a day in advance for all the flavors to develop.
CLICK ON THE NEXT BUTTON FOR MORE...!