These homemade Starbucks cake pops are very similar to the ones that you purchase from Starbucks. the inside look at is so moist and so good, and they are so fun to make and super simple and you can make so much more for your guests, rather than buying each piece for like 3 bucks from Starbucks, so let's start with the ingredients…
You'll need a chocolate thinner, so it does make it much easier to dip your cake pops into the chocolate, but if you don't have this you can definitely go without it but I'm gonna be using just a little bit of it, and then I have some pink food coloring, and then some white vanilla flavored melting wafers, I'm using the Gardella brand you can use the Wilton brand or any brand that you like but I like the taste of these.
and then I'm also gonna be using some cake pop sticks, you can purchase this from any local grocery store (I purchased mine from Amazon). and then I have some vanilla frosting I use Pillsbury and I'm gonna be using two tablespoons of that, one cake box I'm using the white cake within Pillsbury brand, and then also some sprinkles, and a cake pops you can use styrofoam a box with holes anything to stand up your cake pops.
So let's go ahead and get started…
The first step is just to bake your cake according to the box, so for this cake I just added 1/2 a cup of canola oil, 3 eggs in a cup of water, and mix that in. And then I baked it on 350 for 34 minutes, and then set it aside and let it cool down for about 15 minutes.
And once it has cooled down now, cut the edges because you won't be using that for the cake pops, and I'm also cut off that top Brown part as well.
So after removing most of the golden parts off of the cake, I Transferred my cake to a bowl, and start crumbling it with my hands. You could do this with a food processor instead, but I just use my hands. so you're gonna crumble it until it's very soft alright and this is what the cake looks like after crumbling it with my hands.
And now, I'm gonna go ahead and add two tablespoons of the vanilla frosting, and again I'm using the Pillsbury brand, and you can use anything that you like or even homemade frosting but this is what I'm using. Add two tablespoons of this and mix it into the cake very well until it becomes into a consistency that you can make a shape out of, so we're going to be making this into balls.
All right so now I'm gonna go ahead and take one and a half tablespoons of this cake mixture, and form it into a ball using my hands, and then I'll be rolling it around without so much pressure so it doesn't crack. So that way they don't fall apart when you put the stick in, or when you dip them into the chocolate. Roll it until it's nice and smooth and then layout it on my pan, and continue to do the same for the rest of them.
HOW TO PLACE HOMEMADE STARBUCKS CAKE POPS STICKS:
Now, start by melting about 8 pieces of wafers in the microwave for about one minute, and then add just a drop of that pink food coloring, because I do want my cake pops to be pink so I'm gonna add one drop of that gel food coloring and I'm gonna mix it into the chocolate.
Now, I'm gonna dip my stick into this chocolate, and kind of twirl it around, and then stick it into the middle of my cake pop. And you want to stick it halfway through, you have to make sure that you stick it deep enough, otherways, it'll come off the stick when you dip it into the chocolate later on.
After I put all the sticks and the cake balls, I'm going to put these in the freezer for five minutes. Take them out of the freezer, and dip them into the melted chocolate.
HOW TO MAKE HOMEMADE STARBUCKS CAKE POPS CHOCOLATE:
Put the rest of your chocolate into a microwaveable glass, and microwave it for a minute and then take it out and give it mix, then microwave it for another 30 seconds. and add a few drops of pink food coloring and give it mix until well mixed, and add ez melt chocolate thinner but don't add too much. You only want to add maybe three to four pieces of this because if you add too much, the chocolate will become a little too thin, so when you dip your cake pops into the chocolate, it will keep dripping down and it will take forever to stop dripping so just add a few of those pieces and mix them in.
Now, I'm just transferring my chocolate to a more narrow cup, so that I can dip my cake pops all the way in. so you're gonna dip them down straight down, and then you're gonna dip it where it meets that other pink chocolate. You don't want to dip it too far where it gets on the stick, but you want to dip it enough where it goes over that pink part.
Dip it down, take it straight back out up, and then let it drip for a few seconds downwards, and then flip it to the side very slowly because you don't want your cake pop to drop. and make sure you don't twirl it around because that's another reason your cake pop can fall into the cup. so, don't turn around just take it straight up, let it drizzle for a little bit and then turn it to the side. and then place it on your cake pop stand, or if you're going to be adding sprinkles, I'll show you how I do that.
All right so once you dip it in the chocolate, you want to let it dry just for like 5 to 6 seconds before you add your sprinkles, because if you add it right away it's just gonna kind of sink into the chocolate. So you want to let it dry just a little bit like halfway through but not all the way, because if it dries all the way you won't be able to add the sprinkles. and then place it on the cake pop stand.
All right so now all the cake pops are dipped and sprinkled, and now they're ready to eat. now if you want to make these for an occasion, you can actually individually wrap each one with the Treat Bags they're like clear little plastic bags and you tie it with a tie. You can purchase those as a set from Amazon it comes with the cake pop sticks the bags and the ties.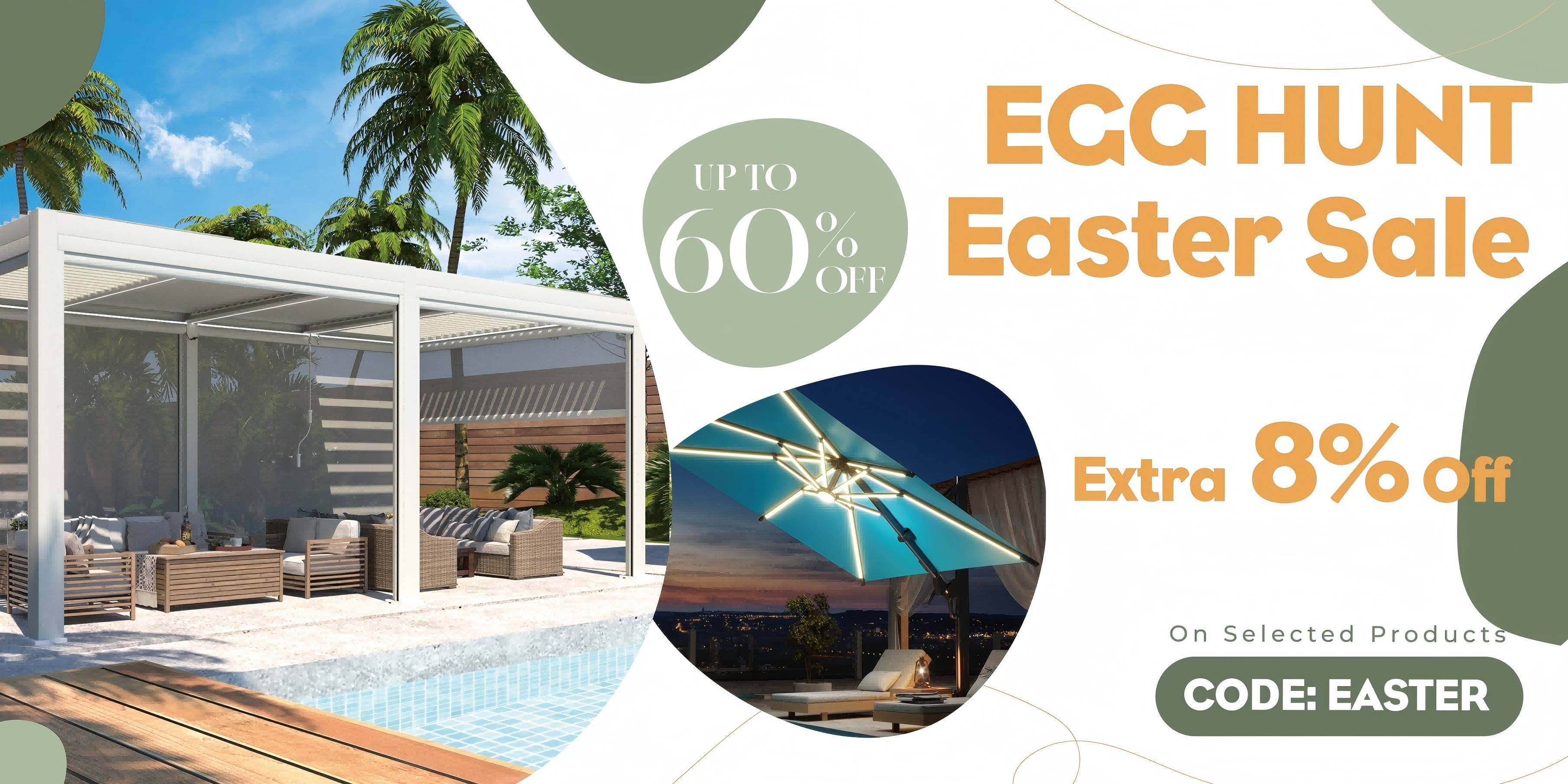 Join Our Email List For The Latest Updates!
No Spam Guaranteed
Free Shipping on all Erommy Outdoor Orders!
Shop Best-Selling Erommy Hardtop Gazebos!
Shop Backyard Patio Heaters at Erommy Outdoors
INGREDIENTS:
1 box Pillsbury white cake
For the cake:
3 eggs
1 cup water
1/2 cup canola oil
2 tbsp vanilla frosting
10 oz ghirdelli vanilla white wafers
4 pieces ez melts ( chocolate thinner)
pink gel food coloring
Additional stuff:
cake pop sticks
cake pop stand
white sprinkles
CLICK ON THE NEXT BUTTON FOR MORE...!