Garlic Butter Roasted Brussel Sprouts: Roasting brussels sprouts is my favorite way to cook them and you can't go wrong with a little garlic butter and parmesan. These brussels sprouts are delicious!
Now as you slice your Brussels sprouts in half you'll transfer them to a mixing bowl. Some of the leaves may come off but don't worry about that, just toss those in the bowl as well. Next you'll take a head of garlic and smash it.
Then we'll pull out all the cloves here and start trimming off the ends so we can peel these. Now we can't mince or crush our garlic otherwise it will burn when it's cooking with the Brussels sprout so you can either leave them whole or you can cut them into little pieces that are a little more bite-sized.
Then we'll add those in with our Brussels sprouts. Then you'll need 1/4 cup of melted butter and I just melted mine in the microwave so we'll drizzle that on and then I also add in a couple tablespoons of olive oil just because it adds a different element to the roasted veggies For this many Brussels sprouts, about two pounds, I'll use about 1/2 teaspoon of salt and 1/2 teaspoon of black pepper and you can always add more to taste after it's out of the oven. And we'll give these a toss.
The butter will kind of harden up as soon as it hits those cold Brussels sprouts and the olive oil will stay liquid so you kind of have that combination going on. It helps keep a liquid going into the oven and then the olive oil will help crips up the leaves a little bit better than the butter so I like to have the whole combination.
Then we'll spread these out in an even layer onto an ungreased baking sheet. Next we're gonna bake these in a 475 degree oven for 20 to 25 minutes. depending on the size of your Brussels sprouts. Roasting the Brussels sprouts at a high temperature will create a crispy exterior with a soft interior and it will caramelize all of the natural sugars in the Brussels sprouts. Now during the last 5 minutes of baking sprinkle on about 1/4 cup of Parmesan cheese and that will melt and crisp up. Give it five more minutes and then you are ready to eat!
INGREDIENTS
2 pounds brussel sprouts trimmed and halved
1/4 cup melted butter
2 tablespoons olive oil
4 cloves whole garlic
1/2 teaspoon black pepper
1/4 teaspoon salt
1/4 cup freshly grated Parmesan cheese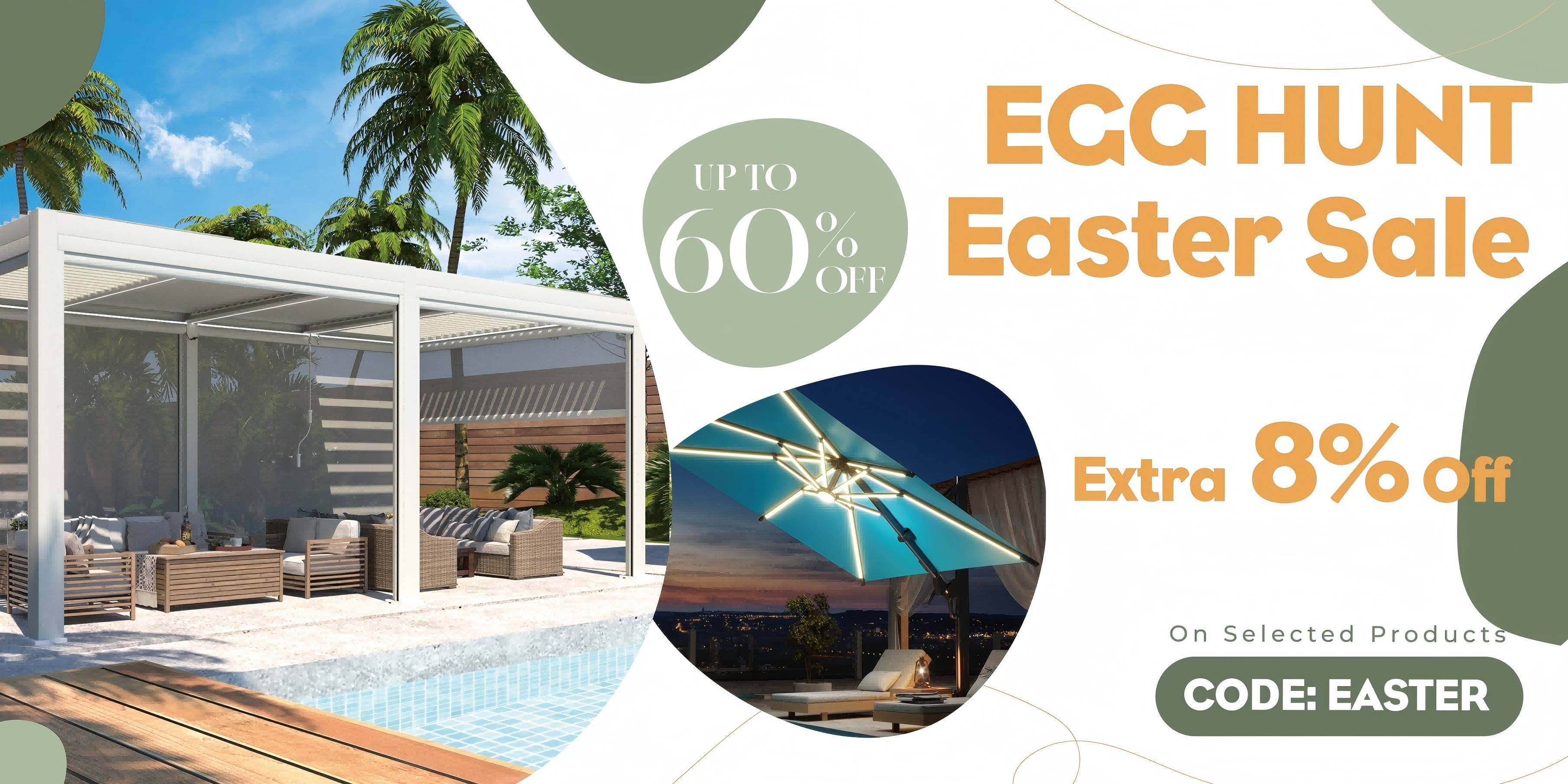 Join Our Email List For The Latest Updates!
No Spam Guaranteed
Free Shipping on all Erommy Outdoor Orders!
Shop Best-Selling Erommy Hardtop Gazebos!
Shop Backyard Patio Heaters at Erommy Outdoors
INSTRUCTIONS
1 ) Preheat oven to 475 degrees.
2 ) Trim and halve brussel sprouts and transfer to a large mixing bowl. Roughly cut the garlic cloves into 4 to 5 pieces each and add to mixing bowl.
3 ) Drizzle with melted butter and olive oil. Season with salt and pepper and toss to combine.
4 ) Spread the brussel sprouts out in a single layer on a 4-sided baking sheet.
5 ) Roast in the preheated oven until sprouts are tender, about 20-25 minutes until brussel sprouts are tender.
6 ) During the last 5 minutes of roasting, sprinkle on Parmesan cheese. Serve hot.
CLICK ON THE NEXT BUTTON FOR MORE...!