This fantastic Pizza Pasta Bake recipe is for anybody who's trying to cook more for their family but is dealing with picky eaters. I know the situation all too well. I live with two of them myself. So one of the things that I have noticed, is that children will always eat pasta or pizza. And I find that that's usually a success with most children.
So while this dish called a "Pizza Pasta Bake." I mean, who could resist that, right? But then thanks to all that kind of vegetables and proteins that has been layered in this piece of art, their little bodies will stay strong and grow when they need it most.
Okay. Let me show you how to make this family classic that everybody will love. Now, when it comes to this recipe, I do like to use the fusilli pasta. That's the pasta that looks like a little corkscrew. Because later we're going to be adding some vegetables to this dish and the nice thing about this pasta is all the vegetables actually cling to all the nooks and crannies of the pasta, So when your children are taking a big bite of their cheesy pasta, they don't even know that they're getting the vegetables because they're just hidden in there. Sounds cool, right?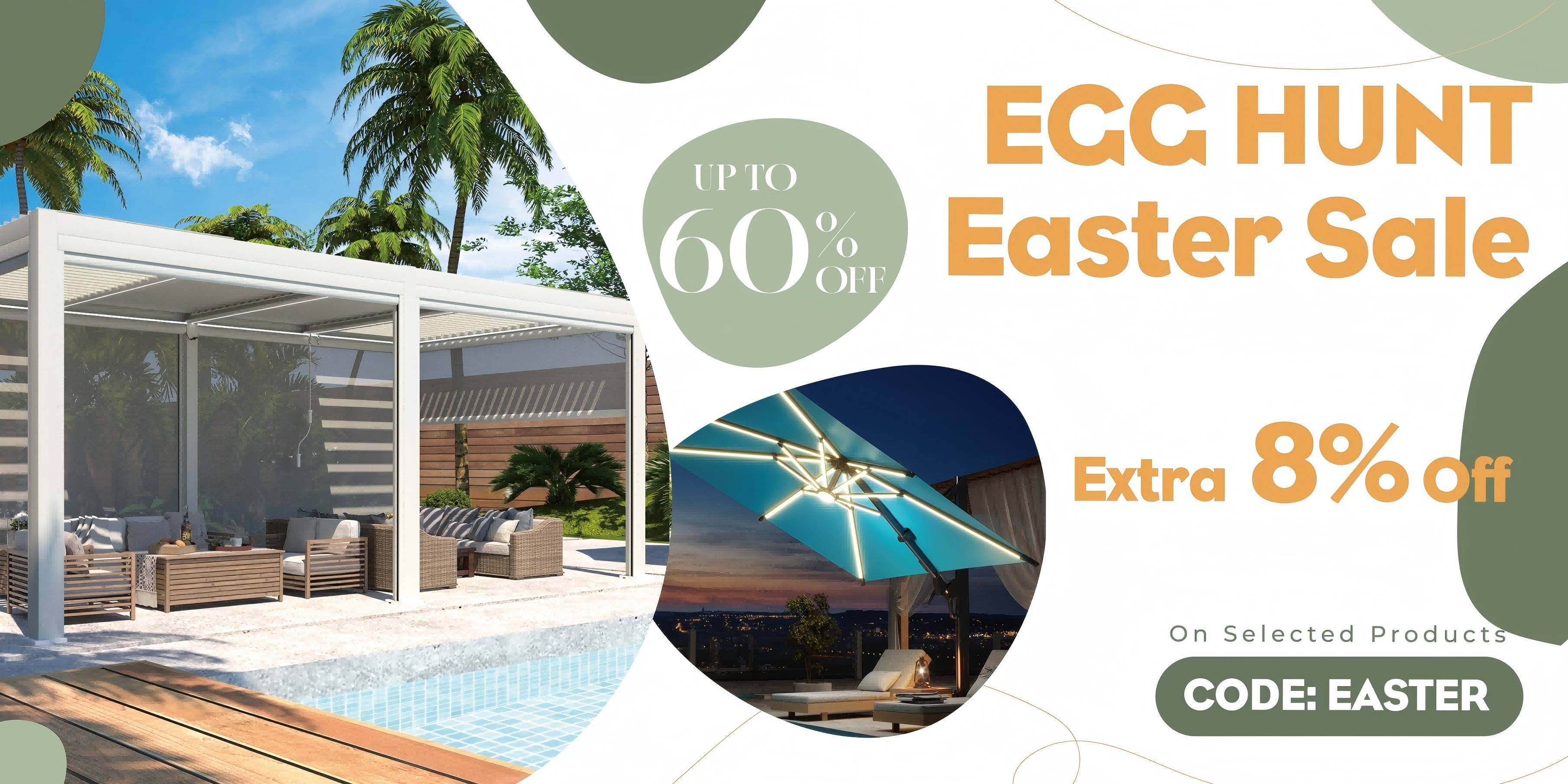 Join Our Email List For The Latest Updates!
No Spam Guaranteed
Free Shipping on all Erommy Outdoor Orders!
Shop Best-Selling Erommy Hardtop Gazebos!
Shop Backyard Patio Heaters at Erommy Outdoors
Now I have found that I really like to use these gluten-free pastas from time to time. I really love the brown rice quinoa pasta because I find that it doesn't get very gummy and kind of fall apart on you like some gluten-free pastas. I highly recommend it. Meanwhile, we're going to brown some sausage in a pan.
I really, for this recipe, like to use the chicken sausage, because I find that it's a little bit lighter than beef or pork-based sausages. You're going to remove the sausage from the casings. Drizzle about a tablespoon of olive oil in the pan. And just go ahead and cook it, cutting it up with a wooden spoon until it's nice and browned and cooked through.
Meanwhile, you also want to add a tablespoon of Italian seasoning. If you can find the Italian chicken sausage, all the better, but I always find that it does usually take a little bit more seasoning just to bring out the best flavor.
Once the sausage is cooked through, we are just going to transfer it to a plate lined with paper towel and allow it to drain. Meanwhile, we're gonna take out a large stockpot and we're gonna add another tablespoon of oil to the bottom of this pan. This is where all the veggies come in. We're gonna saute up half a cup of white onion, one carrot, and one celery stalk. Go ahead and just saute that all up until the vegetables are nice and tender.
They should take anywhere from 5-8 minutes. At that point, you can add the tomato sauce. just the tomato sauce that you can get in a can. Sometimes it's also known as tomato puree. You don't want any seasonings or anything in the sauce. Just plain tomato sauce will do the trick. We're also gonna add one minced garlic clove, a teaspoon of salt, and some freshly cracked pepper.
We are just going to simmer our sauce for about 10 minutes. Just until that acidity in the sauce is reduced and that it mellows in flavor and the sauce ends up being a little bit sweet. At this point, your pasta is most likely done. You can go ahead and drain it, add it to your sauce pot, throwback in the sausage, and give the whole thing a big generous stir.
Transfer this whole mixture into an oven-safe casserole. Because this is going to be served oven-to-table, I do like to choose a casserole that is decorative and looks nice.
Then we're gonna top the whole thing with some low-fat, skim mozzarella cheese. Again, just to make it a little bit healthier. Go ahead and just sprinkle it on the top. Then we're gonna pop it in our broiler. Now the broiler setting is where you just have the heating implement on the top. We want to just basically brown the cheese, we don't necessarily have to bake the whole casserole. Once the cheese is nice and brown and bubbly, you can take it out.
Then the final step is just to top your casserole with a little bit of freshly chopped parsley. I love this dish because it comes together in under 30 minutes. It's loaded with vegetables, some gluten-free pasta, and of course the protein of the chicken sausage. You'll also find if you're dealing with picky eaters, it resembles pizza enough, it resembles pasta enough, that they just might dig in and try it. Give it a go, let me know what you think.
INGREDIENTS:
1 lb ground beef, (or sausage)
½ onion, diced
1 clove garlic, minced
1 tsp Italian Seasoning
1 (14 oz) jar pizza sauce
¾ cup water
3 cups rotini pasta, measure before cooking
2 cups mozzarella cheese, divided use
36 slices pepperoni, divided use
INSTRUCTIONS:
1 ) Start by cooking your pasta according to package directions, and drain it well. Now, brown ground beef with onion, garlic, and Italian seasoning. Start preheating the oven to 350F degrees Drain excess grease from ground beef.
2 ) In a large bowl, mix together pizza sauce and water. Add in cooked pasta, 1 ½ cups mozzarella cheese, cooked ground beef, and 20 slices of pepperoni (that have been sliced in half). Stir well. Spray 8 x 8 baking dish with nonstick cooking spray.
3 ) Pour in pasta mixture. Sprinkle with the remaining ½ cup of mozzarella cheese. Place remaining pepperoni slices on top. Cover with aluminum foil. Bake at 350 for 20 minutes.
4 ) Remove aluminum foil and bake for another 5-10 minutes (until cheese is melted).
Note: I like to spray the inside of the aluminum foil with nonstick spray so the cheese doesn't stick to it while baking or use nonstick aluminum foil. You can substitute the jar of pizza sauce & water for one jar of spaghetti sauce. Have fun with this dish and add more of your favorite pizza toppings like mushrooms & green peppers!
CLICK ON THE NEXT BUTTON FOR MORE...!