BEEF AND VEGGIES BAKED IN A JAR: Cook your beef meat in a jar and get the most delicious meat dish ever! very simple and tasty meat recipe. Easy meat recipe. Delicious meat starts easy and quick. Such meat is better than sausage.
Before starting the the instructions, here are some frequently asked questions that you might also be asking:
Can I use empty Jam jars? 
Yes you can, but without using the lid. In this recipe we cover the jars using only the aluminum foil so that it can push the extra pressure out.
Is it safe to put these jars in the oven? 
This recipe is a tried and tasted recipe, and I've never personally experienced any problem so the answer based on my own experience is YES, as long as you follow the same instructions. Good health and well-being for everyone! 
You may also be interested in these: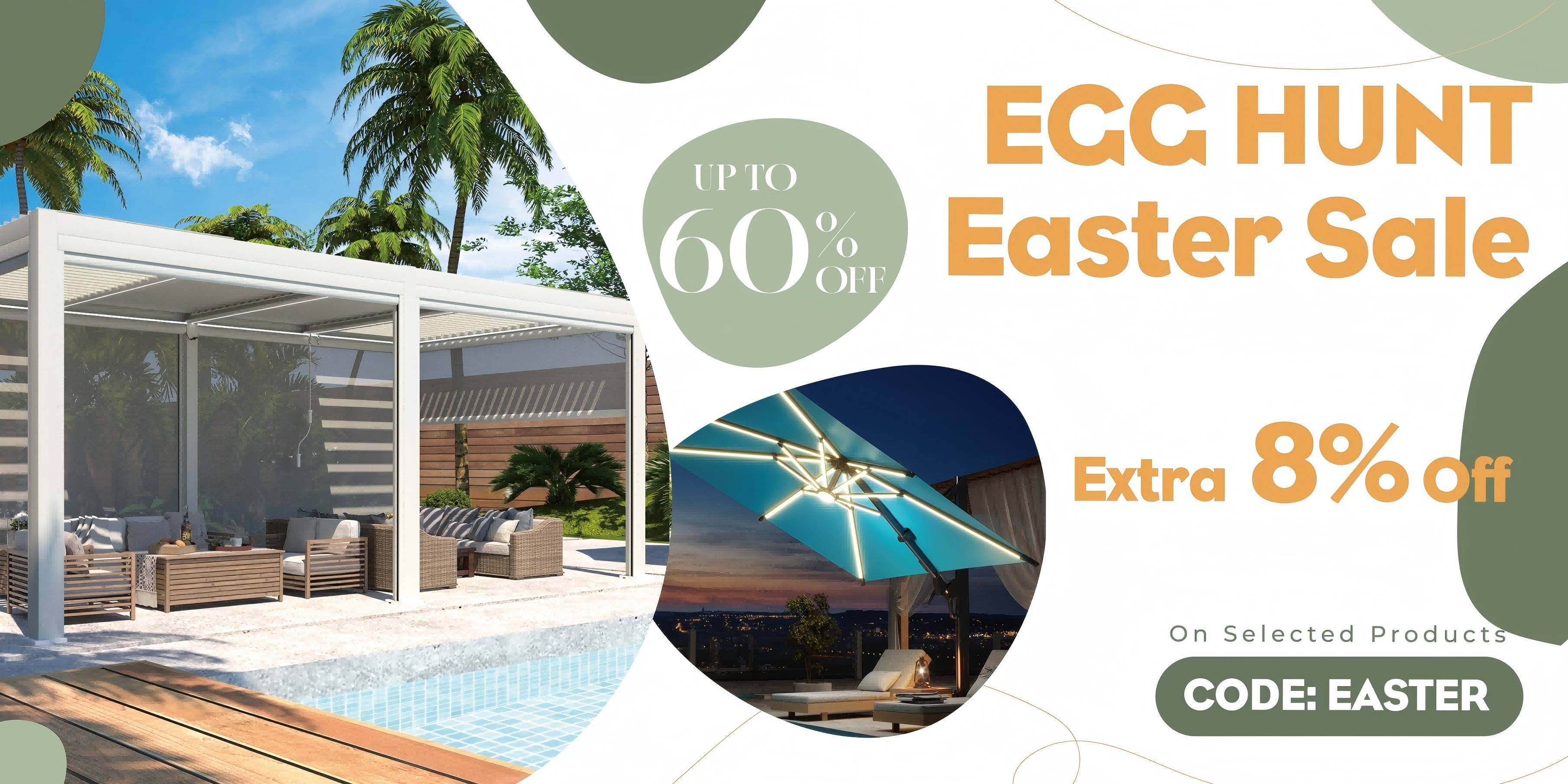 Join Our Email List For The Latest Updates!
No Spam Guaranteed
Free Shipping on all Erommy Outdoor Orders!
Shop Best-Selling Erommy Hardtop Gazebos!
Shop Backyard Patio Heaters at Erommy Outdoors
INGREDIENTS:
3 medium onions

3 medium potatoes

4 medium tomatoes

3.20 lb of beef meat

1 Tsp of cumin

1 Tsp of black pepper

1 Tsp onion powder

6 garlic cloves

4 bay leaves

Salt to taste

1/2 paprika optional
INSTRUCTIONS:
1 ) Cut your beef into about 3 by 2 inches large and set a side.
2 ) Cut potatoes into large cubes, but not too large. I start by cutting my potato to two halves, then divide each half to 2 strips and divide each strip into four cubes. And do the same for tomatoes and onions.
3 ) Put all the veggies in a large mixing bowl, and season with cumin, black pepper, salt, garlic, onion powder and mix, add beef meat and toss to evenly coat.
4 ) Now, put the mixture into the jars filling all the jars evenly. And make sure to add bay leaf to each jar without adding any liquids at all, then cover each of them with the aluminum foil.
5 ) Set your oven to high and bake them for 60 – 90 minutes. If you check them at 10 minutes they should start bubbling, and of course you can check them at any time. Sometimes the meat could be done at 60 minutes, so make sure to check them at 45 mns and see if it's done or not yet. 
CLICK ON THE NEXT BUTTON FOR MORE...!